Cleanup complete on radar site in Nunavut, Canada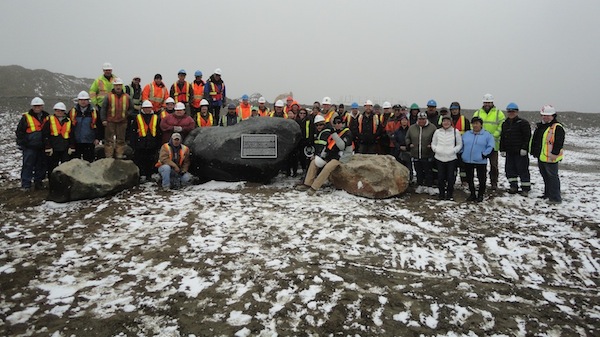 It's a place few people will ever see.
But workers say they're proud of their cleanup work at the remote Cape Dyer DEW-Line site in Canada's eastern Arctic territory of Nunavut.
The radar site operated between 1958 and 1992 as part of Canada's Distant Early Warning (DEW) Line system. Taxpayers have since funded the removal of contaminated soil, old barrels and other detritus left behind in Canada's High Arctic.
Across Canada more than 40 such sites need to be cleaned up.
The Department of National Defence estimates their share of the cleanup to be about $575 million.
The work at Cape Dyer alone has taken nine years.
Next week a ship is expected to pick up the last of the garbage and bags of PCB-contaminated soil.
Harry Flaherty is with Qikitaaluk Logistics, the Inuit-owned company that's been doing the work.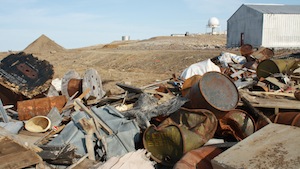 "Seeing the difference between what was there before and what is now, it's a great feeling for everybody," he said.
At the Cape Dyer site, environmental monitoring will require future expense. This includes checking to see if contaminants buried in the permafrost stay buried even as permafrost melts.
Despite this need to return National Defence says it has almost finished job cleaning up its share of DEW-line sites across the North.
Aboriginal Affairs and Northern Development Canada is also involved and working to clean up about 10 remaining sites.