Shipyard workers walk off job in Rauma, Finland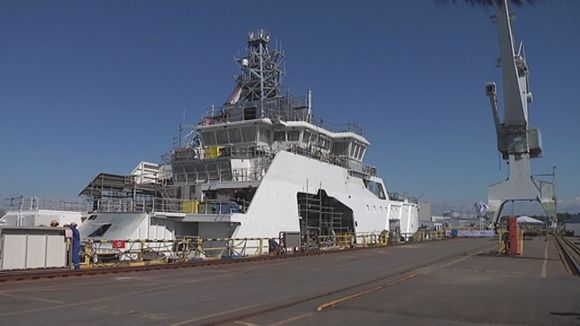 Workers at STX Finland's Rauma shipyard walked off the job Thursday morning to protest the transfer of a large shipbuilding order from Rauma to its sister shipyard in the city of  Turku in southern Finland.
The disgruntled workers won't return to work before Monday.
The 700-strong workforce at the Rauma shipyard of STX Finland, including shop floor workers, office workers, supervisory staff and contractors downed tools Thursday morning, according to a report in the Länsi-Suomi regional daily.
The workers are protesting the removal of a major shipbuilding order from the dockyard in southwest Finland to its sister facility in nearby Turku. In early July STX Finland and ferry operator Scandlines inked a deal to build two new ferries for the Rostock – Gedser route between Denmark and Germany. At the time company EVP Timo Suistio told Yle that the order, worth hundreds of millions of euros, was destined for the Rauma shipyard.
Lucrative order bound for Turku instead
However earlier this week the Rauma crew learned that contrary to previous indications, the order would be delivered by the Turku dockyard. The loss of the order will have a significant negative impact on the Rauma shipyard's financial situation.
Suistio himself will leave the company to take up a new position in September. He will be replaced by current sales and marketing chief Tom Degerman.
"The team won't accept the transfer of work to Turku. We need work in Rauma. Suistio said that the new order would provide work for everyone for the next year. This is a big deal. We want the order back in Rauma," said chief shop steward Raimo Virtanen.