Talks continue between Canadian North and union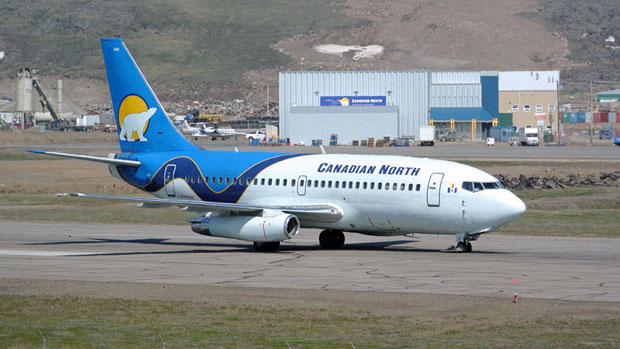 Talks resumed Tuesday between Canadian North and the union representing some of its employees.
About 160 ticket agents and cargo staff are in a legal strike position. Their contract expired last December.
The two sides are trying to reach a new collective agreement and avert a strike. They are meeting with a federal mediator in Edmonton.
Talks are expected to focus on the northern living allowance and vacation time.
The employees are represented by Unifor, the organization formed this year by a merger of the Canadian Auto Workers and Communications, Energy and Paperworkers unions.