VIEWS: Anchorage, Alaska unsettled over moose shooting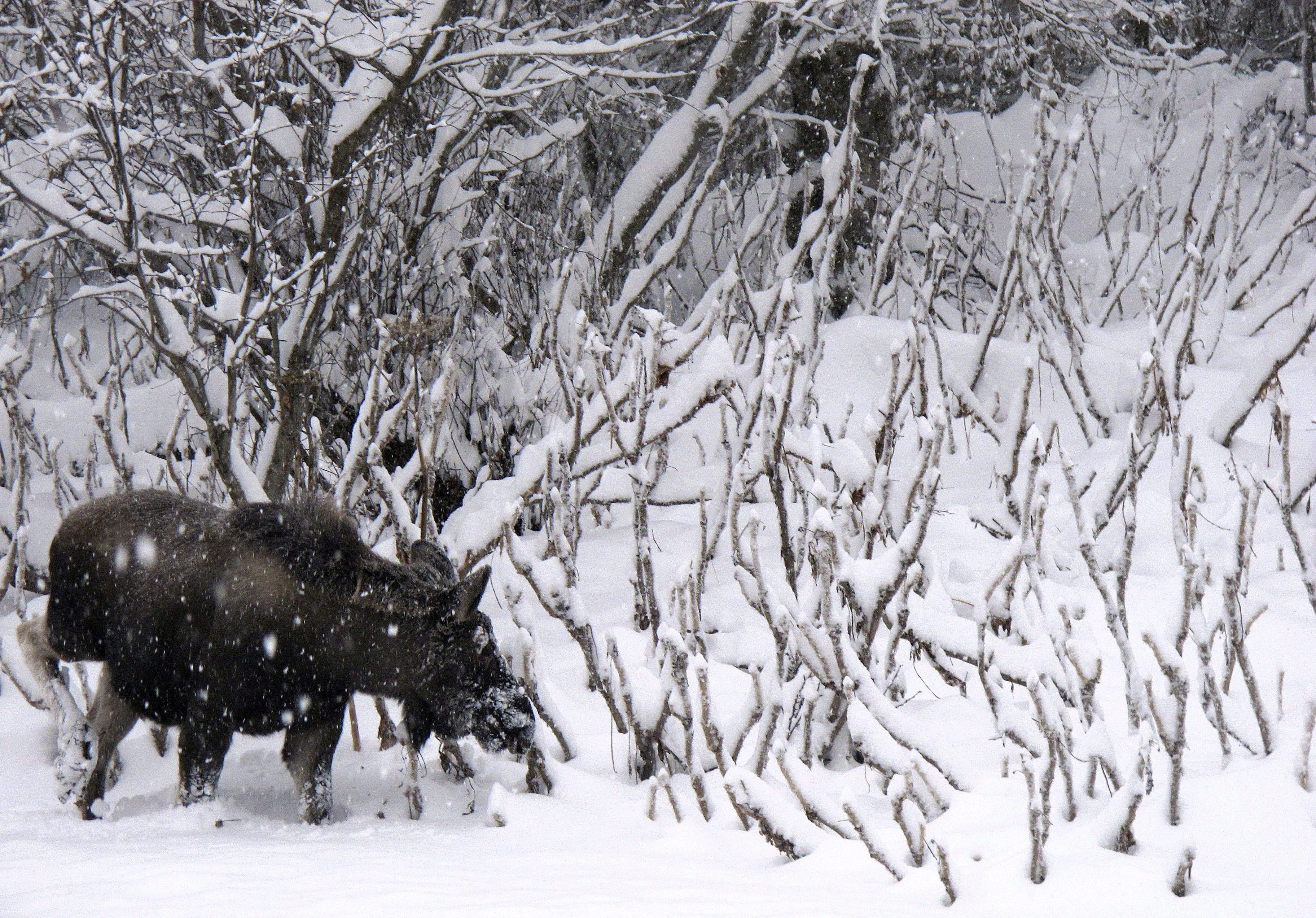 When is it a big deal to shoot a bull moose this time of year in Alaska?
Only when it happens in Anchorage, of course. The rest of Alaska is hunting moose this time of year, but in Alaska's largest city, moose act wander freely and where the biggest threat comes from distracted drivers.
To make matters worse, the moose was killed by a civilian. And in big, urban, Anchorage everyone knows — as everyone knows in the most of the rest of urban, government heavy America — these sorts of things are only supposed to be done by some sort of official.
'Felony stupidity?'
Now, everyone is in a tizzy. Writing in a commentary in the local newspaper, former federal prosecutor Val Van Brocklyn referred to "the felony stupidity of the situation." And what was that stupidity?
A middle school cross-country race was conducted on a Kincaid Park trail with a bull moose bedded down nearby. Such things should not be allowed to happen. No, no, no.
As Van Brocklyn and no small number of others see it, races should not be run on trails with moose near, or someone should "ensure the moose's relocation" as Van Brocklyn put it.
Have you ever tried to "relocate" a moose? Have you ever heard the term "herding cats"? Live moose are not easily relocated. They have minds of their own. They go where they want to go; not where you want them to go.
That said, this moose was eventually relocated. It was relocated to the freezer of a local charity and will make for great meals. Rural Alaskans must be scratching their heads over all this fuss in the big city.
If you live in Stony River and a legal moose walks into town during the hunting season, it's meat. It's much the same on the outskirts of Palmer. But then these places have moose hunting seasons.
Not Anchorage. We love our moose. Or at least some of us love our moose, or we love them until they attack children. Then we kill them.
Maybe the city should close the park instead. That's the alternative because the reality is that if you run or mountain bike in Kincaid you can run into a moose at any time, any where.
Any time. Any where.
Wildlife in urban areas
There are no moose-free times and no moose-free trails. We have the same problem with bears in Hillside Park and along the Turnagain Arm Trail, except in the winter when the bears go to sleep. So one option is to close everything with trees, grass and fresh air..
Keep the people in the buildings, where it's safe, and give the city back to the wildlife. There is a big, covered, track in a dome in town. The kids can run there.
Or maybe we can do the obvious — kill the aggressive wildlife. The literature would indicate there are some benefits to this.
"Brown bears in previously hunted populations appeared to be wary of humans for a long time without hunting if they did not associate humans with food," Norwegian researcher Jon Swenson noted. It is similar for moose.
Animals are not stupid, and even if they were, removing those inclined to aggression and leaving those that are docile would make sense. Docile or timid moose are not a problem. Aggressive ones are a problem. They have killed a couple people in Anchorage.
Isn't it better we kill them?
Now, go debate among yourself the evolutionary value of this. If we kill all the aggressive moose and leave all the timid moose will Anchorage have an all timid, problem-free moose population 100 years from now or 300 or 1,000 or 10,000?
And wouldn't it be better to have moose that want to be petted than moose that want to stomp you a new one. Not that this is meant encourage anyone to try to pet moose. That is stupid and dangerous, and there is too much of it going on already.
Contact Craig Medred at craig(at)alaskadispatch.com