Counting elusive Finnish forest reindeer in Russian Karelia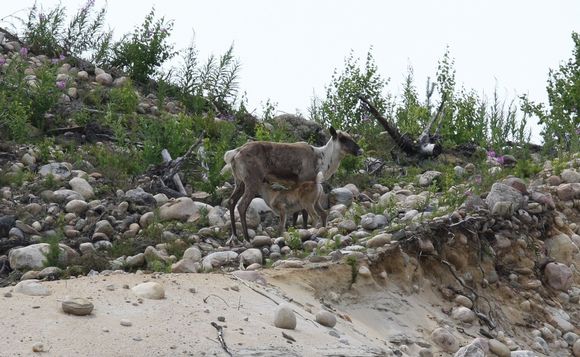 Finnish and Russian researchers are teaming up for the first comprehensive population study of the rare Finnish forest reindeer.
This threatened reindeer subspecies (Rangifer tarandus fennicus) is found in eastern Finland and north-west Russia. Unlike their smaller, semi-domesticated cousins, the Northern reindeer, the forest variety prefers thick woodlands – where they are rarely seen by humans. They wander freely back and forth across the long Russo-Finnish border on a seasonal basis.
While there are believed to be only a few thousand forest reindeer, there are at least 200,000 semi-domesticated Northern reindeer. They are kept in designated herding areas, which cover 36 percent of Finland's land areas. There are efforts to prevent the two species from interbreeding.
High-tech methods
In February, the Finnish Game and Fisheries Research Institute (RKTL), the forest management agency Metsähallitus and the University of Eastern Finland's Karelian Institute will launch an aerial census of forest reindeer stocks in Russian Karelia. The region includes formerly Finnish territory ceded to the Soviet Union after World War II.
The movements of the elusive forest reindeer will also be tracked by fitting some with collars that can be tracked by satellite.
"Here in Finland, our research methods have become more technical, while on the Russian Karelian side they use more traditional methods due to a lack of resources," explains Project Manager Jenni Miettunen of RKTL. "Through this project we can support research on the Russian side while gaining up-to-date information about our own forest reindeer population."
Wildly varying estimates
Estimates of the population east of the border range from 850 individuals up to two or three thousand.
"On the other hand, the forest reindeer areas of Kainuu and Karelia are connected, and every summer does head from Finland to Russian Karelia to give birth. But if the stocks in Russia were really in line with the higher estimates, we would probably see more animals coming back across the border than we do now," says Miettunen.
She notes that the reindeer range over wide areas of the Republic of Karelia, encompassing tens of thousands of square kilometres.
According to a census carried out by helicopter in Finland's Kainuu region this year, the population there totals 793 individuals. There are roughly 1,000 in the Suomenselkä area, with a few dozen around the towns of Ähtäri and Lieksa. Miettunen says that levels have remained quite steady in recent years.
The aerial count in Russian Karelia will be carried out next February and March. The operation has a budget of about half a million euros. Among those footing the bill with be the EU's Karelia European Neighbourhood and Partnership Instrument/Cross-Border Cooperation (ENPI CBC) programme and the Finnish Ministry of Agriculture and Forestry.