Finland's Arctia: Offshore ops pay better than Baltic icebreaking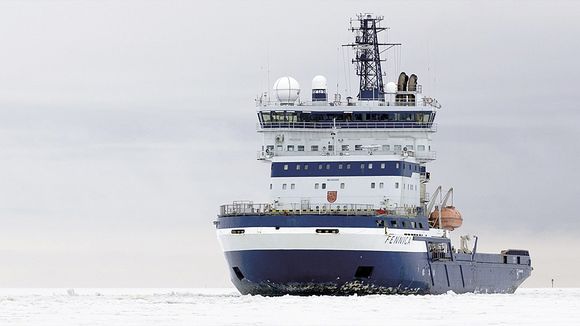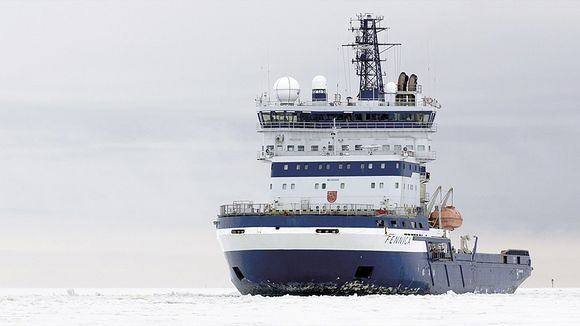 The state-owned ice breaker company Arctia shipping has welcomed a proposal from Transport minister Merja Kyllönen for an external examination of its accounts.
It says renting icebreakers to keep Shell drilling platforms ice-free in the summer is a profitable business.
Arctia says that ice clearing for oil companies in the Arctic during the summer months is a profitable business that is not subsidised by hefty fees collected for keeping Finnish ports open in the winter. Transport Minister Merja Kyllönen had said that she supports an independent analysis of the books.
"In this question we should go through everything: What profits are actually made and where those profits come from," Kyllönen said on Yle's breakfast television. "I would be very interested in hear openly where profits are made and whose wallet they come from."
Arctia, meanwhile, said that an audit is entirely possible and denied any indirect subsidy.
"Offshore operations are more profitable than clearing ice in the Baltic," said Arctia's Financial Director Heli Lehtonen. "The owner can decide on a special audit of the accounts. In principle we have nothing against it."
Finnish monopoly
The firm earns higher fees than Swedish companies charge, as it has a monopoly in the Finnish market. That had raised suspicions in the Transport Ministry that proceeds from ordinary operations were helping to support riskier offshore ventures during the summer months.
The risk comes from any spills that might occur. If Arctia has to pay to clean up oil spills, its own assets are on the line, but a report by the Research Institute for the Finnish Economy (ETLA) found in 2012 that the government as 100 percent owner could also be liable.
In 2010 Arctia was warned by the Transport and Communications Ministry over its risk management policies. The ministry was particularly dissatisfied about risk management in Arctia's offshore agreements.
Extensive insurance
Financial Director Lehtonen is untroubled by such concerns.
"We are protected from risks already at the contract negotiation stage," said Lehtonen. "So we have used external experts on risk management and the contract offers protections. Arctia Shipping is responsible for its own actions, not the actions of others. We also have extensive insurance policies for this operation."
Arctia was at the centre of the scandal which saw the Green League's Heidi Hautala resign as minister for state ownership steering after it emerged that she had intervened to protect Greenpeace activists who boarded Arctia vessels in protest at the Shell deal.