Anger over addiction facility closure in Canada's Northwest Territories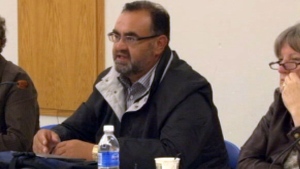 A decision to shutter the only addiction treatment facility in Canada's Northwest Territories is being called into question.
Earlier this year, the territorial government asked the Nats'ejée K'éh Treatment Centre in the community of  Hay River to revamp its programming and include a bigger aboriginal component. MLA Darryl Dolynny says the facility was complying with that request and changing the way it operates, but then its funding was cut.
Dolynny wants to know why the facility is being closed, despite trying to make changes.
"If there was this plan given, we did receive it on this side of the house, why was the funding cut? What was wrong with this plan?"
Health Minister Tom Beaulieu defended the decision.
"The bottom line was they had one counsellor, One person to do counselling for all the people who were supposed to go there, only one person to help the people who were going there for treatment.
"The board … through the executive director, thought there was a safety issue here," Beaulieu said.
Instead, the government has decided to contract out addictions treatment to companies in the south that are better equipped to handle the workload.
Dolynny wants to know how much that will cost the government. He also thinks the treatment centre's programming revision plan, which the government rejected, should be made public.
Beaulieu said he would look into that possibility.
Related Links:
Contract axed for N.W.T.'s only addictions treatment centre, CBC News