As IMO meeting gets underway, NGOs urge strengthening of draft heavy fuel oil ban in Arctic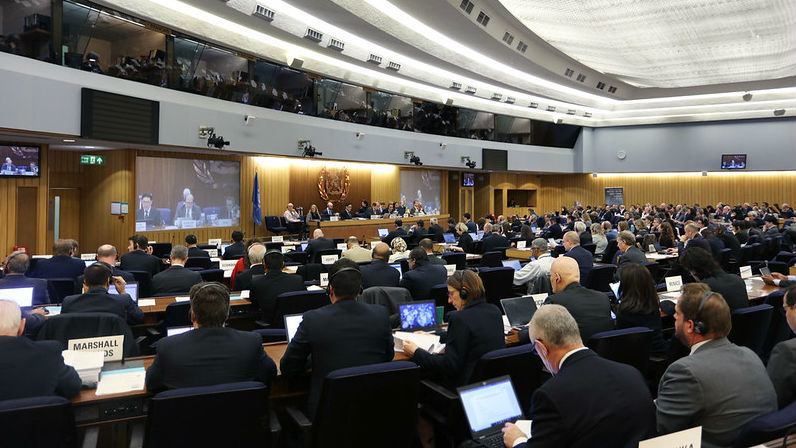 As the
International Maritime Organization (IMO) Marine Environment Protection Committee meeting gets underway this week, NGOs are calling for the body to rethink its draft heavy fuel oil ban, saying it doesn't do enough to protect the Arctic. 
"Instead of rushing headlong into disaster, the IMO and its Member States must make serious amendments to the draft ban on the use and carriage of polluting heavy fuel oil in the Arctic – if they approve the ban as it stands, it won't be worth the paper it's written on," said Sian Prior, lead advisor to the Clean Arctic Alliance, a coalition of 18 not-for-profit organizations that are campaigning for a global HFO ban.
An agreement on the draft text of a ban on heavy fuel oil in the Arctic was reached in February at the IMO's sub-committee on Pollution Prevention and Response (PPR) meeting. The agreement sets out a ban on heavy fuel oil from July 1, 2024, but with certain exemptions allowed, including waivers for Arctic coastal state flagged ships until July 1, 2029. 
Other exemptions in the draft text include ships involved in search and rescue operations, or ships involved in oil spill preparedness and response.
'Unacceptable risk to Arctic'
The NGOs say the number of exemptions set out in the draft text, and the length of time the exemptions would be in place, were an unacceptable risk to the fragile Arctic ecosystem.
"IMO Member States must realize that unless they remove or amend the exemption and the waiver clauses, and bring forward the implementation dates, the HFO ban as currently drafted will leave the Arctic unprotected in the years to come," Prior said in a news release on Monday. 
"In fact, it is likely that the volume of HFO used and carried will increase, resulting in a greater risk to the Arctic from HFO spills and black carbon pollution for the next decade." 
Quick Facts: Heavy Fuel Oil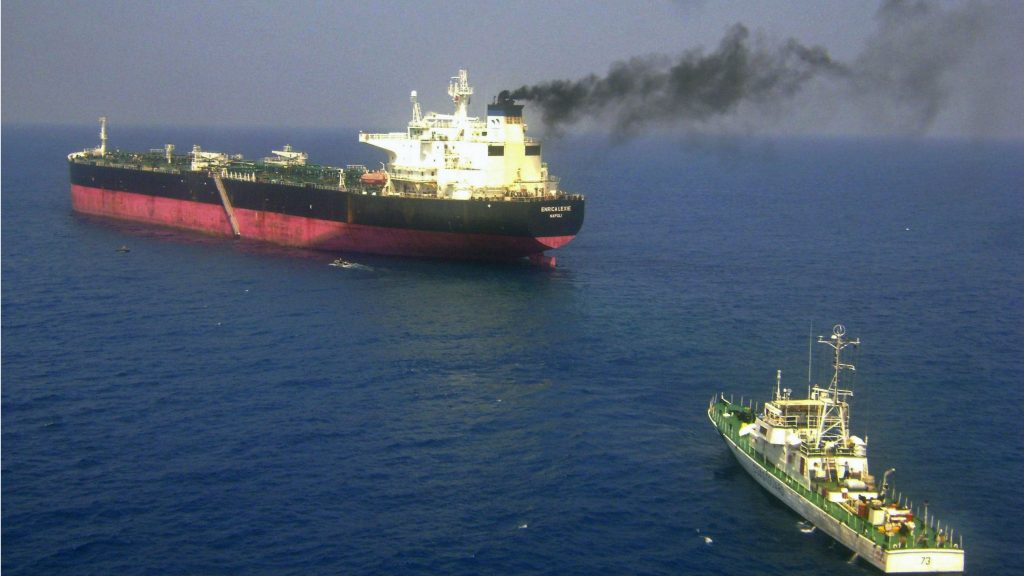 Heavy fuel oil (HFO) is the term used 

to describe the 

viscous, low-cost fuels still mainly used in international shipping

HFO's consistency would make clean up after a potential spill extremely complex in the Arctic say numerous reports as well as Arctic Indigenous organizations
Transport Canada describes the fuel as slower to evaporate than other fuels, which makes it more prone to getting trapped in ice, making recovery a challenge, especially in the Canadian Arctic, a region with very little infrastructure and response capabilities.
HFO also produces black carbon

Black carbon is made up of fine matter produced by incomplete combustion of carbon-based fuels,

which when

deposited on ice and snow, absorbs heat instead of reflecting heat, contributing to global warming.
Citing a white paper from the International Council on Clean Transportation (ICCT), an independent non-profit that provides analysis to environmental regulators, the CAA says the waivers and exemptions in the current draft ban would result in only a 16 per cent reduction in HFO use, a 30 per cent reduction in HFO carriage, and a 5 per cent reduction in black carbon emissions, based on 2019 data. 
The ICCT paper says eliminating the waivers and exemptions would reduce HFO use by 75 per cent and HFO carriage by 70 per cent, and would eliminate 22 per cent of black carbon emissions.
Canada in favour of ban
After a consultation process, Canada came out in favour of a phased-in global HFO ban in February.
While there was wide-spread concern about the risks of potential accidents, there were also concerns as to how the ban would impact costs in Arctic Canadian communities.  HFO remains the main fuel used in the ships that resupply Canada's Arctic fly-in communities, as well as in bulk carriers. The remoteness of villages in Canada's North means goods are already several times the cost of prices in southern Canada. Canada's impact assessment found that the ban could increase costs in the North by $248-$679 per household per year.
Indigenous organizations in favour of the ban say tax credits, subsidies, or refund schemes could be used to prevent the costs being downloaded onto northern communities when the ban comes into effect.
The Inuit Circumpolar Council, an organization that represents the approximately 180,000 Inuit in Alaska, Canada, Greenland, and Chukotka, Russia, said they wouldn't be commenting on this week's meeting until it winds up and no one at Nunavut Tunngavik Incorporated (NTI), the land claims organization in Canada's eastern Arctic territory of Nuanvut, could be reached for comment before deadline.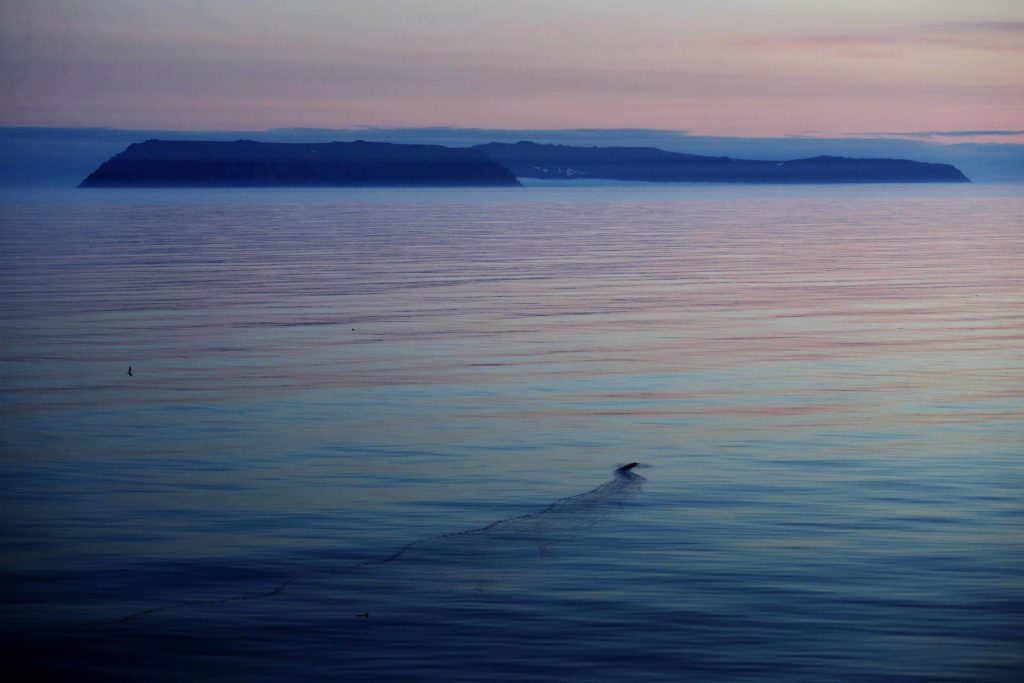 But at a CAA webinar on the ban on Monday, Mellisa Johnson, the executive director of the Bering Sea Elders Group, an association made up of elders from more than three dozen communities in the Yukon-Kuskokwim and Bering Strait regions of Alaska, said a full ban was critical to Indigenous people in the state. 
"We rely on the Bering Strait to provide for our people," Johnson said. 
"If and when and when a heavy oil spill occurs, the 38 communities that make up the Bering Sea Elders Group will definitely be affected."
The IMO meeting in London runs from November 16 to 20.
Write to Eilís Quinn at eilis.quinn(at)cbc.ca
Related stories from around the North:
Canada: Exemptions to possible Arctic HFO ban denounced by Indigenous orgs, environmental groups, Eye on the Arctic
Finland: Finland investigates oil leak risks from Baltic Sea shipwrecks, Yle News
Iceland: Iceland to restrict heavy fuel oil use in territorial waters, Eye on the Arctic
Norway: LNG-reloading operations end in Norway's Arctic waters, The Independent Barents Observer
Russia: Growth continues on Northern Sea Route despite year of crisis, The Independent Barents Observer
United States: Carnival Corporation ships switch to cleaner fuel on Arctic cruises, Radio Canada International