The city that builds Russia's nuclear submarines now has more than 2,000 COVID-19 cases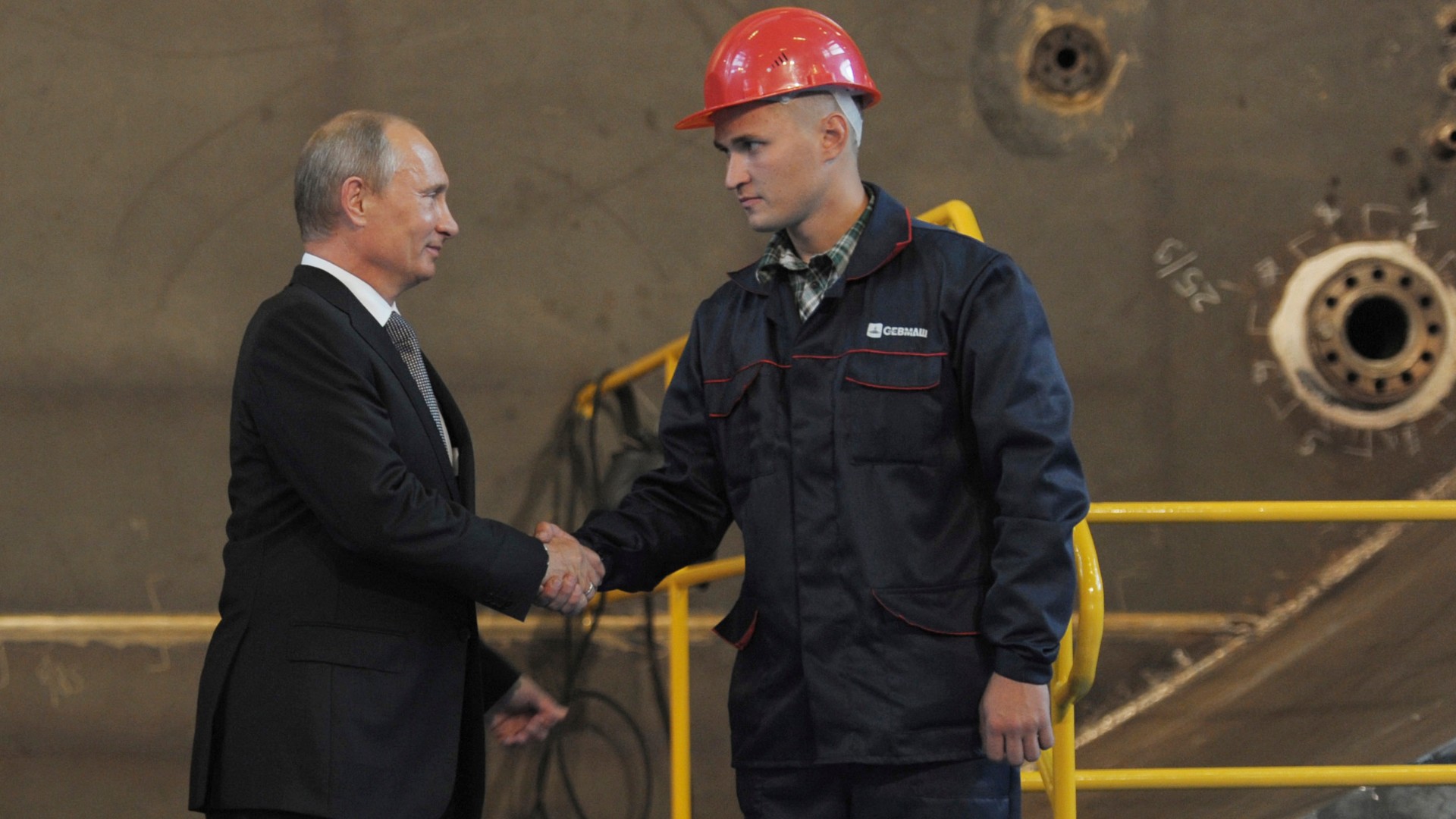 The building of nuclear subs and other naval vessels takes no break despite the increasingly serious virus situation in Severodvinsk.
Approximately 43 percent of all infections in the region of Arkhangelsk are registered in Severodvinsk, regional authorities recently announced.
That indicates that there now are more than 2,000 cases in the city.
The lion's share of the people infected are affiliated with Sevmash and Zvezdochka, the two naval yards.
Despite the introduction of protective measures, the virus has continued to spread among the local population of about 180,000.
Only over the last week, more than 320 new cases have been registered in town, most of them among the construction workers, a statistics overview shows.
Social distancing not respected
Temperature testing is conducted both at the entry of the yards, as well as in the construction premises, and workers are obliged to carry masks.
But the mask regime is not observed, a local employee told newspaper Sever.Realii in early June. Every worker is given ten masks every five days along with a liter of antiseptic.
But most workers still do not carry the masks and ignore social distancing, the worker said.
There are about 30,000 employees at the Sevmash, while the Zvezdochka has about 11,000 workers.
While the Zvezdochka engages primarily in vessel repair and upgrades, the Sevmash builds the nuclear submarines.
At the moment, there are at least eight new vessels under construction on site, among them four Borey-class and four Yasen-class subs.
Related stories from around the North:
Canada: Canada announces new COVID-19 funding for Inuit communities, Eye on the Arctic
Greenland/Denmark: Iceland and Greenland implement COVID-19 testing for travellers, Eye on the Arctic
Finland: Sweden seen as major source of COVID-19 in Western Finland region, Yle News
Iceland: Iceland offers COVID-19 testing to international travellers starting June 15, Eye on the Arctic
Norway: Growing concern among Nordic officials over increased Arctic border traffic, The Independent Barents Observer
Russia: Closed military naval town in Russian Arctic sees major increase in COVID-19 cases, The Independent Barents Observer
Sweden: Good results from blood plasma corona treatment in Sweden, Radio Sweden