Inuit group calls on Canada to better fund Arctic research
Inuit Circumpolar Council wants to see more long-term support for scientists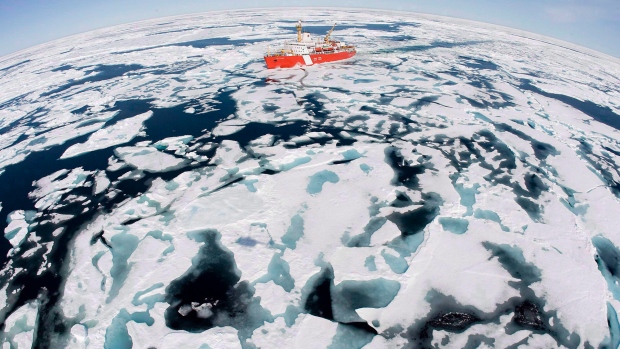 Inuit leaders say they want to see more long term government support for Arctic research into issues affecting the North.
Senior officials of the Arctic Council wrapped up three days of closed door meetings in Whitehorse on Wednesday.
"The unfortunate part is a lot of Canada's world-renowned scientists have to go to other forums to continue their work because there isn't the same commitment and dedication to continue that work to the same degree the ICC thinks there should be," said Duane Smith, president of the Inuit Circumpolar Council for Canada.
The Arctic Council is made up of Canada, Denmark, Finland, Iceland, Norway, Russia, Sweden and the United States. Six organizations representing Arctic indigenous peoples, including the ICC, have status as permanent participants.
Smith's concerns were echoed by Greenland and Alaska delegates. They point to the increased economic influence of China, India, and Korea — countries newly recognized as official observers to the Arctic Council.
Patrick Borbey chaired this week's meetings.
"China, for example, already has an ice breaker, and is building a second ice breaker," he said. "Korea has an ice breaker as well and they are ready and willing to support the Arctic and the Arctic Council's work."
The Arctic Council delegates meet next in Yellowknife in March.