Canadian polar photographer: Arctic change is a "wake-up" call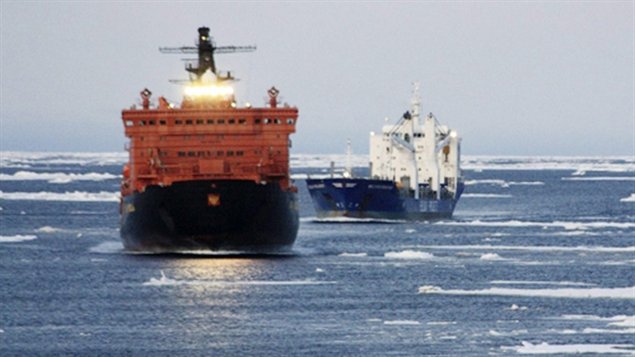 Paul Nicklen says ice in his blood. He grew up on Baffin Island in Canada's Far North, and became a scuba diver and underwater photographer while studying biology at the University of Victoria and Canada's west coast.
As a photographer for National Geographic magazine he is a specialist in underwater photography in polar waters.
Now based on Vancouver Island he is giving a talk today in Toronto on "Polar Obsessions."
His focus is on changes to the polar regions caused by global warming.
He says we're already seeing massive droughts and tropical storms around the world and, "the Arctic and Antarctic are just showing the effects of warming sooner and faster than other places on the planet, but it's happening everywhere" He adds, "All these rapid changes are indicators of what is coming. People are crazy if they don't think this will eventually lead to the demise of humans."
He says changes in the polar regions are dramatic. He points out that 100 years ago, Franklin's exploration ships, well prepared for the Arctic were stuck in the Northwest Passage sea ice for two years but now "people are going through in little yachts".
He says Arctic nations are now interested in the North because resources are becoming accessible for trans-oceanic shipping and resource exploration and extraction.
As examples, in September a huge bulk carrier carrying coal from British Columbia, made the first commercial unaided voyage through the Northwest Passage en route to Finland, and a huge iron ore mine is currently under development in the northern interior of Baffin Island.
This year, the Arctic ice cover did not retreat as far as predicted, something that climate skeptics leapt upon as showing the world is not in peril and that predictions of warming are unreliable and not to be trusted.
Shrinking sea ice coverage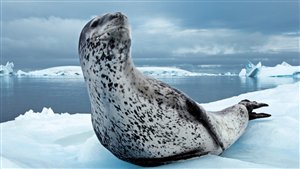 However, David Vaughan of the British Antarctic Survey, quoted last month in the British Guardian newspaper says, "We should be under no illusion about the general trend – and that is for the Arctic's sea ice cover to continue to decline decade by decade".
He added, " We tend to think of satellites as very recent inventions but their use in monitoring Arctic sea ice is now in its fourth decade and virtually from the start their observations have shown that sea ice coverage is shrinking. More to the point, the only computer models that make sense of these observations are those that include anthropogenic warming, caused by the burning of fossil fuels, as a key factor."
In addition to extent, the CryoSat-2 satellite was specifically developed to measure ice volume and thickness, which is shown to be diminishing at an alarming rate.
Mark Serreze, director of the US National Snow and Ice Data Centre, in Boulder, Colorado, also quoted by the Gurdain says: "Without sea ice in summer, predators like polar bears and seals will have no platforms for hunting and the impact will go right down the food chain.
Canadian Paul Nicklen, commenting on climate change and development in the Far North adds, "Now there is not only the risk to animals posed by disappearing ice but you have noise pollution under water, risk of a spill.… It just compounds the problems that are already there."