Fisheries and Oceans raises turbot quota in Canada's eastern Arctic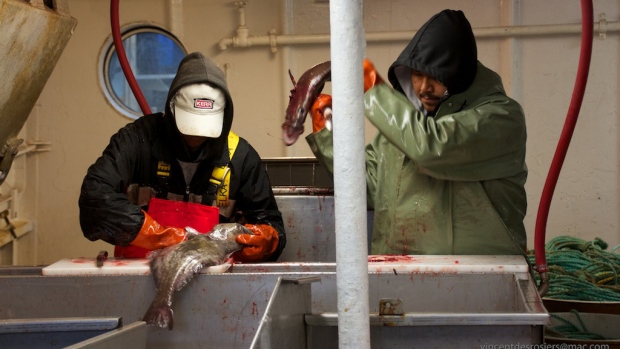 The Nunavut fishery industry will be able to take advantage of a 1,500 tonne increase in the total allowable turbot catch next year.
The affected area is in Division 0A, off the northeast coast of Baffin Island. The decision by the federal Department of Fisheries and Oceans increases the catch limit to 8,000 tonnes fro 6,500 tonnes.
Nunavummiut will maintain 100 per cent of the allocation in that area.
In Division 0B, Nunavut's allocation of the catch will be 2,850 tonnes of the 7,000 tonne total, or about 40 per cent.
Related Links:
Qikiqtarjuaq fishery shows promise in northern Canada, CBC News
New high-tech training for Nunavut, Canada fishermen, CBC News