Shipping challenges in Canada's North-West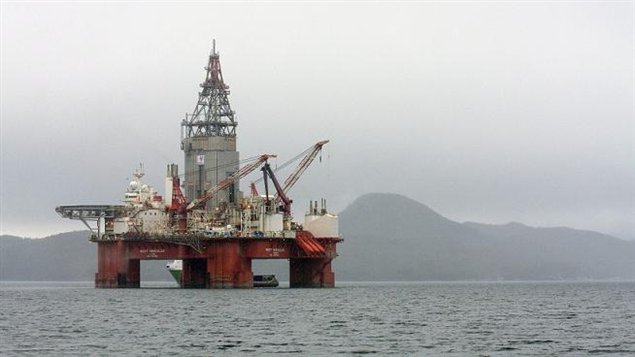 Canada's western Arctic is rich in resources and communities keen to participate in responsible development.
But tapping into the economic potential of the region, which includes the Yukon and Northwest Territories, remains a challenge. Particularly when it comes to transportation and infrastructure.
The independent Canadian think-tank The Centre for International Governance Innovation (or CIGI) , recently held a workshop in Canada's Northwest Territories to explore some of these questions.
Titled "Western Canadian Arctic Marine Transport and Governance Roundtable," the workshop explored some of the shipping challenges Canada faces its northwestern-most regions.
"If I look at the bottle half full, you'll see the enormous human resources that we have up in the Arctic," says CIGI's John Higginbotham.
"You'll see some promising signs of work in the federal government in this area in some projects. You'll see the vigor of the private sector in the surprising and welcome transit by the Nordic Orion of the Northwest Passage… So that's the bottle half full."
However, Canada has a lot of work left to do if it wants to compete with other circumpolar countries, he says.
"The bottle half empty is when you compare the scale and speed and resources and programs and policy direction that you see in Norway and Russia in terms of very large national efforts they're putting into Arctic development. We really are not in that league at the moment."
To find out more, Eye on the Arctic's Eilís Quinn reached CIGI Senior Fellow John Higginbotham in Ottawa.
To listen to their conversation, click here
Related Links:
Arctic shipping to play bigger role in Canada, CBC News
Canada's stance on Arctic shipping pollution praised, CBC News