Finland: New Baltic data cable plan unfolding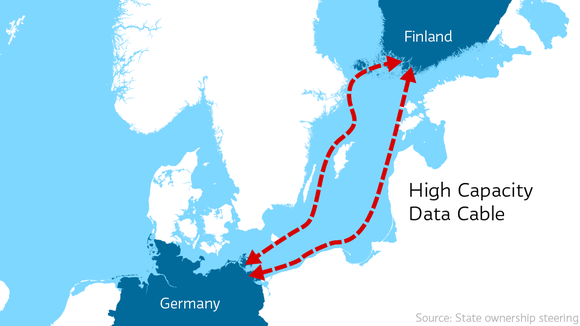 Details are shaping up of a plan for a new government-backed high capacity data cable between Germany and Finland. The data transmission cable is aimed at making Finland one of the world's most attractive ICT regions.
The project to significantly upgrade Finland's international data transfer capacity has long been high on the government's list of priorities as a means to entice more companies to base international data centres in Finland. More generally, it could improve the country's competitiveness in ICT technologies and digital services.
Following a meeting of the cabinet's economic policy committee on Wednesday, Pekka Haavisto, the minister responsible for state ownership steering, told the press that the state will take part in the venture as a partial owner.
The estimated cost of the undersea data cable project is around 100 million euros. Haavisto said that roughly one third of the costs could be paid by the state, another third by institutional investors and the remainder by private companies.
Governia, a state-owned company, has acquired Corenet Oy which will act as the data cable management company. Coronet owns a 7,100-kilometre long network of fibre optic cables in Finland.
The project could be implemented in 2015, according to Haavisto.
According to current plans, the undersea optic fibre cable would run directly from Germany to Finland. Haavisto said that the project could make Finland a significant international data hub. So far, all data transmission to Finland has taken place via the Öresund Bridge, that is through Denmark and Sweden.