Alaska: Project to arm village officers begins with just 3 making initial cut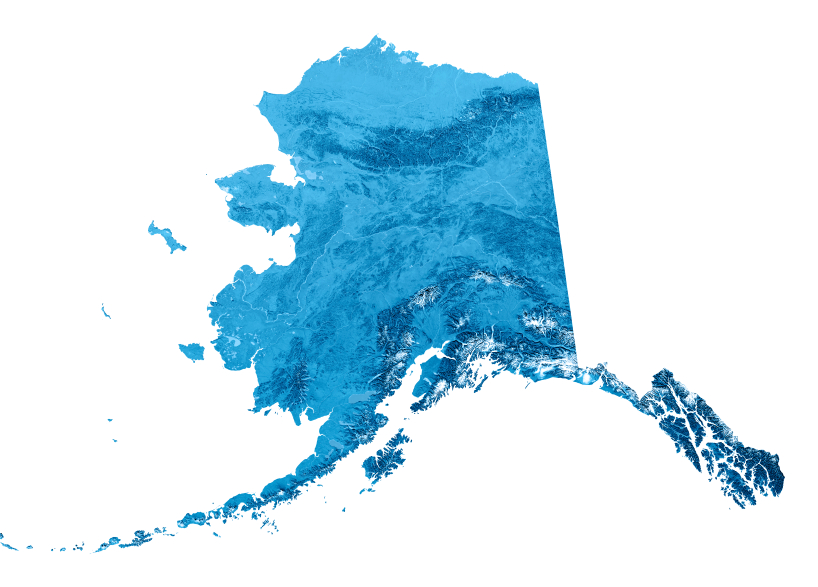 BETHEL — Just three Alaska village public safety officers passed background checks, a physical fitness test and a psychological evaluation so they could carry guns on the job.
On Saturday, the training begins.
The state Department of Public Safety had hoped for 20 candidates for the pilot project to arm VPSOs being set up under a 2014 law. But the program is moving ahead with three stellar candidates and a deliberately slow pace to ensure no officer is armed without being willing and well equipped for the responsibility and risk, said Capt. Andrew Merrill, the Alaska State Troopers commander who oversees VPSOs.
"As long as they meet the minimum requirements and qualify, then I think it's something that will allow them to keep themselves and others safe," Merrill said Wednesday.
Pilot project
The VPSO Arming Pilot Project comes as a result of a bill sponsored by state Rep. Bryce Edgmon, a Democrat from Dillingham, the hub community in a region where an unarmed VPSO was killed on the job two years ago. The legislation passed in 2014 without any opposition.
The officer, Thomas Madole, was gunned down in March 2013 in the Bristol Bay village of Manokotak while responding to a report of a suicidal person. Last month, Leroy Dick Jr., 44, was sentenced to 99 years in prison after being convicted by a jury of killing a law enforcement officer.
The arming project comes as other changes are being made to strengthen a program designed to bring law enforcement to remote villages. There are currently 78 VPSOs working statewide. The state funds the program, and troopers mentor VPSOs in the field and take the lead in cases of serious crime. But the officers aren't state employees. Instead, they work for one of 10 organizations — nine Native regional nonprofits and the Northwest Arctic Borough — that receive state grants for the work.
They can carry Tasers, batons and pepper spray but until now haven't been allowed to carry a gun day to day on the job, even when responding to volatile situations such as domestic violence.
"I think we should be armed because of the kinds of calls we go on, the domestic violence calls," said Corey Nicoli, 26, a VPSO in his hometown of Ekwok. "You don't know what's coming through a door when you go to knock. All you have is a Taser."
Tests
Twenty-one VPSOs originally showed interest but some couldn't pass the physical fitness test or the criminal background check, Merrill said. Others work in small communities where they grew up and where they know or are related to almost everyone. Some did not want the prospect of using deadly force against someone they were close to, Merrill said. Nicoli said VPSOs must think about their own families, too. His village isn't far from where his colleague was killed. "I have to make that decision on whether it is me or him."
The three-part fitness test is the same that trooper applicants must pass to get into the academy: 25 pushups without resting on the ground, 27 sit-ups in one minute and a 1.5-mile run in 15 minutes, 12 seconds. An even more rigorous fitness test is required for troopers to graduate the academy and then every year on the job.
Village public safety officers haven't had to pass a physical before, though that test now will be part of requirements for new officers, Merrill said. Veteran officers who don't want to carry guns won't have to pass the test.
"We've had complaints from communities about VPSOs who can't climb a flight of stairs without running out of breath. 'How are they going to save us if they can't do that?' " he said.
Nicoli passed the fitness test — he said it wasn't hard for a young man — but decided to delay the intense training required to carry a gun on the job. He is working on his pilot's license and wants to complete that first, maybe by this fall, he said. But he worries a little about whether the danger of the job will increase in some ways for those who are armed. Potential criminals might think they need guns too, he said.
Extensive training
The intensive 21-day training course starts this week at the law enforcement training academy in Sitka and includes 60 hours of handgun training. Officers will work on scenario simulations and defensive tactics needed if a suspect reaches for the officer's weapon. That's on top of the nearly 500 hours of training they already went through to be officers.
"Every call they go to has a gun involved, because they're bringing the gun to the call," Merrill said.
VPSOs currently carry Tasers on their dominant-hand side. Now each of these three officers will have a gun there instead. The academy courses will "train out that muscle memory" of reaching for the Taser with the dominant hand. And from now on, even unarmed VPSOs will wear their Tasers on their weaker side, the commander said.
The nonprofit corporations and borough that employ the VPSOs all had to sign off on allowing armed officers. So did an organization in every village with a VPSO — either the municipal or tribal government. And the officers themselves had to want to be armed.
A board that included Merrill, the troopers lieutenant over recruiting and the commander of the training academy recommended which applicants would go forward, and Col. James Cockrell, the Alaska State Troopers director, made the final selections.
Just four of the 10 regional organizations involved have signed up so far, though all participated in the program's design and may want VPSOs armed eventually, Merrill said. Those involved have met multiple times to work out training, requirements and procedures.
Among the concerns are what would happen if a VPSO shot someone. If a trooper or city police officer did so, that person's name would be withheld for three days. But a village public safety officer would be treated like a private security guard and the person's name would be released right away, Merrill said.
Similarly, the state provides mental health treatment and follow-up care for a trooper who uses deadly force. But there's not a similar mechanism in place for VPSOs, since they are not state employees. A trooper gets three days of paid administrative leave to recover from what Merrill called "this tragic, traumatic event." But the state cannot force nonprofits and boroughs to offer recovery time.
Looking ahead
While troopers and city police officers can carry their weapons through airport security, a VPSO would be barred from doing so under federal law, even while transporting a prisoner.
Still, troopers will work closely with the newly armed VPSOs for about four weeks in the field to ensure they are prepared, the troopers commander said.
That is key, said Carla Akelkok, VPSO coordinator for Bristol Bay Native Corp., which has decided to let its VPSOs be armed, though none are being trained in the first round.
"They will be receiving continuous training and they are going to have to practice," she said. "They won't be left out in the cold to figure it out on their own."
Nicoli was one of Bristol Bay's first candidates; the other two struggled with the fitness test, Akelkok said. But Bristol Bay expects to arm VPSOs through the next training session, she said. Most already hunt and are familiar with guns.
Starting this year, new VPSOs are undergoing the same 15-week initial training as troopers and municipal police and it will include firearms training. But to be armed, they will have to become fully certified with a year of work in the field and also pass the physical fitness test, background checks and psychological evaluation. And their employer and village must approve, just as they do now, Merrill said.
According to Beth Ipsen, a troopers spokeswoman, the three village public safety officers selected for the training are:
First Sgt. James Hoelscher of Hooper Bay, a VPSO since December 2009 who works for the Association of Village Council Presidents; Sgt. Philip Plessinger, a roving VPSO since May 2010 who works for the Tanana Chiefs Conference; and Cpl. Michael Gagliano of Noatak, a VPSO since December 2011 with the Northwest Arctic Borough.
They are expected to graduate from the firearms training program on April 3.