Lights out for Arctic town's Christmas iceberg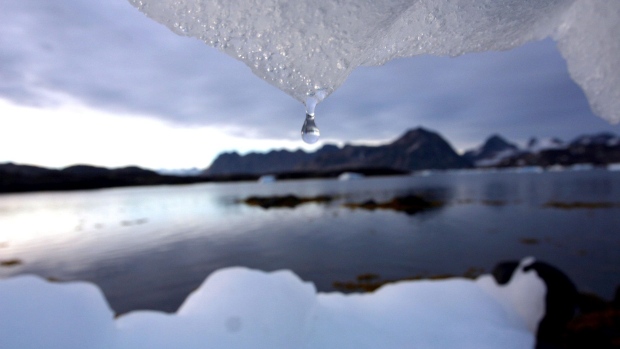 A holiday tradition on the northern tip of Baffin Island in Canada's High Arctic is no more.
In recent years, people in the tiny Inuit community of Pond Inlet, (pop. 1,500), in Canada's eastern Arctic territory of Nunavut, had started a new holiday tradition by stringing Christmas lights around a nearby iceberg.
It's a festive relief from the 10 weeks of darkness that falls on the community each winter.
But iceberg water is renowned for being as pure as the driven snow, and any iceberg that freezes into the ice near the community is also a coveted source of drinking water. Locals snowmobile out on the ice, carve off chunks of iceberg, and ferry them home in their kamotiks or sleighs. Elders says it makes the best tea.
Last Christmas, the hamlet council heard concerns from elders about the bulbs breaking, and possibly contaminating their drinking water with glass and mercury — even though modern Christmas lights don't contain mercury.
Joshua Arreak coordinated the last Christmas iceberg in 2011.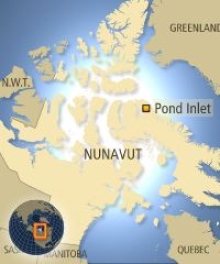 "A few bulbs break and that's our drinking water," he says. "It's pure iceberg drinking water and could be contaminated by fumes. So that was the concern, so we're not doing it this year."
Arreak says there are no future plans to light up an iceberg, even if safer light bulbs are used.