Renowned Siberian ivory carvers turn to printmaking with help from Alaska, Canada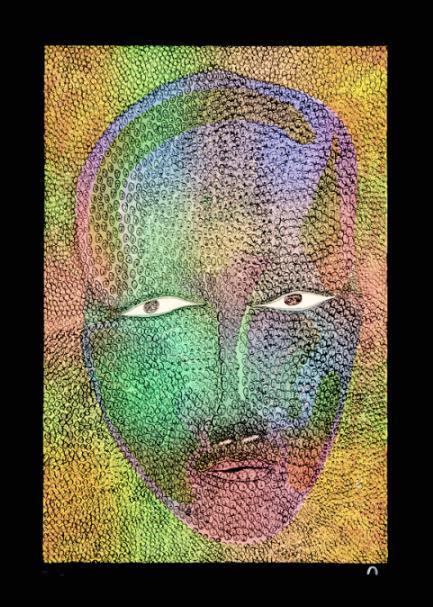 The Chukchi people of Uelen, a tiny village on the Russian side of the Bering Strait and the Russian mainland community closest to Alaska, have long been known for their masterful ivory carving and etching.
Their exquisitely crafted work, which often depicts stories and legends passed down for generations, graces galleries and art shops around the circumpolar North.
But remote Uelen, with a population of about 700, struggles with poverty and isolation. Subsidies that flowed in from Moscow during the Soviet days are long gone. Living costs are high. Acquiring walrus ivory is difficult. Reindeer herding and marine-mammal hunting, the mainstays of the local subsistence economy, are precarious.
So now Uelen artists are hoping to express themselves in a much more accessible medium — prints.
A small Seattle-based nonprofit has teamed with a Canadian artist and a University of Alaska associate art professor to promote printmaking as an alternative to ivory carving.
The immediate goal of the Native Arts Fan Club, founded by businessman Howie Coleman, is to raise American awareness of the project and money to bring four Uelen artists to Anchorage this coming summer, where they would study printmaking with UAA Associate Professor Garry Kaulitz, picking up the skills they need to make the art medium a regular occupation in their village.
The long-term goal is to give the Native residents of Uelen opportunities for some of the commercial success enjoyed by artists of Cape Dorset, an Inuit community in eastern Canada that sells prints, greeting cards, calendars and other items around the world.
This is actually a second attempt at establishing printmaking as a major Uelen enterprise. The Canadian artist involved in the project, Paul Machnik, went to Uelen in 2004 to host a printmaking workshop and set up a small but short-lived operation.
Locals turned out to be keen on transferring their work to paper from carving, even though they had to improvise in some cases. Steel plates and etching acid did not arrive in the village as planned, so the locals used available aluminum, which they could manipulate with their ivory-carving tools, and they rigged up an auto battery with salty seawater to create etching acid.
The result of that workshop was a flurry of beautiful, mostly sepia-toned prints that tell stories about life in Uelen. About 600 prints were produced in all, Coleman said. "They have been sold to collectors. They're in several museums around the world," he said.
Among the prints' new homes: the Anchorage Museum. Some Uelen prints have been replicated as greeting cards, on sale at the Anchorage Museum's gift shop, where they vie with a much-larger selection of Cape Dorset art merchandise.
The prints depict some of the traditional legends in Uelen. There is a story about a "seal-woman" who leaves her handsome but inattentive husband for an ugly but kind seal; a story about a "demon monster" who tries to court a shaman's beautiful daughter with song, but his music is terrible; and a legend about the half-human/half-walrus spirits that assume the souls of people who die.
The prints also show scenes of ordinary life — hunting, reindeer herding and children at play or with their mothers.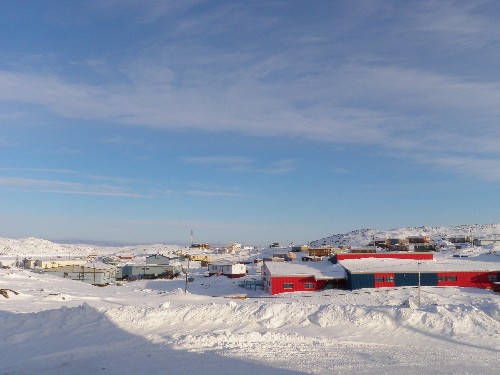 The Anchorage Museum is where Coleman first saw the Uelen prints, and where he got the inspiration for the Native Arts Fan Club.
The Uelen print shop fell into disuse after the unexpected death of the one artist who had the technical training to operate the equipment. Now the print shop is sitting idle, though local artists are eager to get back to printmaking, Coleman said.
The Native Arts Fan Club made a short video about Uelen and its artists and the plans for a revived print shop. The group has begun producing posters, which are being sold to raise money for the project, Coleman said.
The National Park Service's Beringian Heritage Program is supportive of the Uelen artists and their print ambitions, said Elizabeth Shea, a program specialist. The original idea was a good one, she said.
"Everyone thought it was a great concept," Shea said, and there was some short-term success. "But they made no plan for sustainability other than one guy."
As of yet, however, the Park Service's Beringian program isn't funding the Uelen print revitalization. The program, which disperses grants of up to $50,000, has funded past Uelen-focused projects. In May, the Beringian program brought Native dancers from Uelen to a festival in Kotzebue, Shea said. Many of those dancers turned out to be ivory carvers as well, and they spent time working with Alaska carvers. "They're incredibly talented artists," she said.
There is another Alaska connection — a gallery in Kotezbue managed in part by a woman from Uelen, Vika Owens, who married a local man, Shea said.
It is possible for Uelen artists to sell their carved works to buyers in the United States, but not easy. Under the U.S. Marine Mammal Protection Act and the international Convention on Trade in Endangered Species, commercial operators trying to sell walrus-ivory art must have import-export licenses, must declare each shipment and must pay for permits, said Catherine Rezabek, a spokeswoman for the U.S. Fish and Wildlife Service.
In Uelen, where even acquisition of walrus ivory is sometimes problematic, barriers to commercial sales of carved ivory pieces seem too difficult to overcome, Shea said. Some artists have taken to carving caribou antlers as a commercial substitute, but they consider it a "junky" medium, she said.
For Coleman, the Uelen print revival is the just the start of a longer-term mission. The Native Arts Fan Club plans another project to promote Bedouin artists in the Middle East, he said.
Contact Yereth Rosen at yereth(at)alaskadispatch.com
VIDEO: The New Raw, Cape Dorset documentary, Eye on the Arctic