Alcohol consumption falls in Finland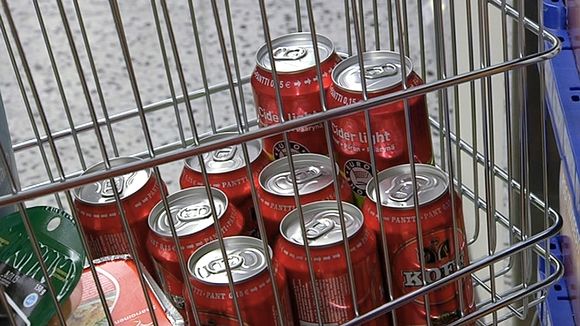 The latest figures from the National Institute for Health and Welfare THL show a decline in alcohol consumption in Finland, and an associated fall in the negative health impacts of drinking.
The latest THL Yearbook of Alcohol and Drug Statistics shows that total consumption of alcoholic beverages in Finland amounted to 9.6 litres of pure alcohol per capita in 2012, a decrease of 5% on 2011.
The number of alcohol-related inpatient care periods also dropped by a corresponding 5%. The number of care days due to different kinds of alcohol-related withdrawal symptoms has especially shown a decline over the past few years.
Surveys show that 23% of men of working age and 7% of women engaged in binge drinking at least once a week. No significant changes have taken place in the use of alcohol among men and women of working age, but alcohol use among young people has decreased steadily during the 2000s and the proportion of young people who abstain from alcohol has increased in recent years.
Costs high
The lowest level of alcohol sales was recorded in the Åland Islands in southwest Finland and the highest in Finland's Arctic Lapland province, where nearly 11 litres of pure alcohol per capita were sold in 2012. Officials attribute those higher levels in part to sales in border regions with Sweden and Norway, where travellers stock up on alcoholic drink which is less expensive than in those two countries.
The National Institute for Health and Welfare says that in 2011, the direct costs of alcohol abuse to Finnish society were estimated at approximately 1 billion euros. State revenue from the excise duty on alcoholic beverages in 2012 totalled 1.38 billion euros.
Related Links:
Canada: Alcohol major factor in many northern deaths, coroner says, CBC News
Finland: Column fuels alcohol debate in Finland, Yle News
United States: Perils of Prohibition: History repeats in Alaska's failed attempt to stamp out booze, Alaska Dispatch