Sweden hopes for EU money to study Baltic fish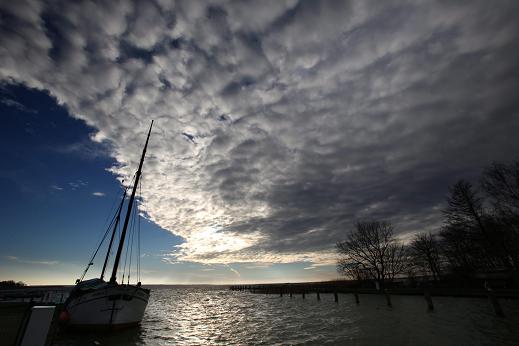 Fishermen and politicians alike want the European Union to invest more money to examine why Baltic sea fish schools are in such poor health.
Swedish Radio News local channel in Blekinge, a province in southern Sweden, said fishermen occasionally find ulcers on the fish and in some areas fishing quotas are going unfilled.
"It looks almost like burn marks on the sides. Different degrees of flesh wounds you might say, some look really really nasty," said fisherman Glenn Fridh from the seaside town of Karlshamn.
He thinks the EU should invest more money into why some fish, mainly cod, are so lean and sickly. "The EU can deploy resources and also involve the other countries. We're all partners in the Baltic together," he said.
The EU has granted Sweden a permanent extension to sell herring and other Baltic Sea fish that have dioxin levels over the allowed amount, as long as the country provides the Union with evidence every year that it is informing certain groups, children and young women, about the risks. And the European Fisheries Fund has SEK 62 billion to doll out over the next seven years.
Isabella Lövin, a Swedish MEP who is the fisheries spokesperson for the Greens, hopes some of that money will go toward research on the Baltic Sea.
"There's lots of money for research and I really hope one can look at why the fish are in such poor condition," she told Swedish Radio in Blekinge.
Related Links:
Canada:  Fisheries and Oceans raises turbot quota in Canada's eastern Arctic, CBC News
Greenland: Greenland fishery plans cause alarm in Canada, Eye on the Arctic
United States:  Salmon run's survival trumps religious rights of Alaska Native fishermen: judge, Alaska Dispatch