Finland: Call for action after entanglement deaths of critically-endangered seals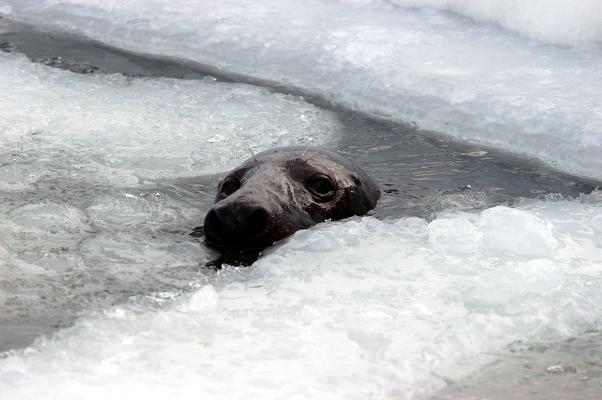 The conservation group WWF Finland is urging the Ministry of Agriculture to move quickly to further restrict net fishing in Lake Saimaa to protect the few remaining endemic seals.
The Finnish branch of the World Wide Fund for Nature (WWF) is demanding immediate tougher action to protect the highly-endangered Saimaa seal population. The strongly-worded call follows the third death of a pup since the end of a spring and early summer ban on certain types of fishing nets in their habitat.
The seals – which are endemic to Eastern Finland's vast Saimaa lake system – are hovering on the brink of extinction with just over 300 individuals left. So far at least seven have died in nets this year. The latest fatality, a pup was found this past weekend, entangled in a permanently-banned type of fishing net in Haukivesi, near Varkaus and the boundary of Linnansaari National Park.
"There is not now time to wait for the end of the summer holidays," WWF Finland Secretary General Liisa Rohweder said on Wednesday. "The Council of State's regulations to protect the Saimaa seals should be immediately changed so that the ban on net fishing in Lake Saimaa can be extended as soon as possible. An expansion of the restricted area should also be studied so that it could be changed this autumn if necessary."
The WWF says it has been in contact over the issue with Petteri Orpo, who took over a month ago as Minister of Agriculture, with responsibility for fisheries.
Related stories from around the North:
Finland: Fishing-net death toll of endangered seals continues to rise in Finland, Yle News
Greenland:  What the EU seal ban has meant for Inuit communities in the Arctic, Eye on the Arctic
Iceland:  Geopolitical triangulation, Blog by Mia Bennett
Norway: Fishing disputes don't hamper historic meeting between Norwegian and Russian defense chiefs, Blog by Mia Bennett
Sweden:  Sweden's biggest ever seal hunt underway, Radio Sweden
United States:  Rare ribbon seal sighting in Prince William Sound, Alaska, Alaska Public Radio Network