Statoil awarded exploration licence off Greenland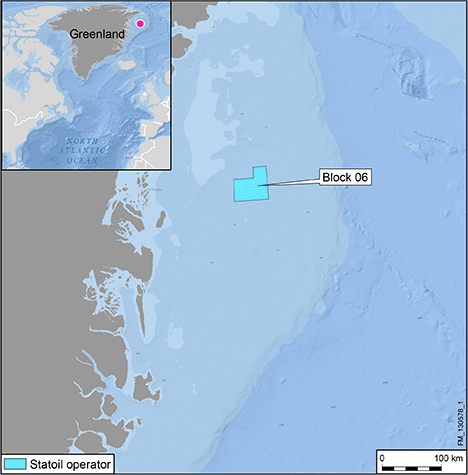 I missed this over the holidays, but Norway's Statoil, along with partners ConocoPhillips and Nunaoil, has been awarded an exploration licence off the eastern coast of Greenland.
"We are taking a stepwise approach to the Arctic, building on more than 30 years of experience from the harsh environment of the Norwegian continental shelf and other Arctic and sub-Arctic regions," said Runi M. Hansen, Statoil country manager for Greenland and the Faroes in a press release dated December 20, 2013. "We believe that Arctic resources in the future will become important to meeting the world's energy demand."
The area they'll be operating in is referred to as Block 6. It's located off the coast of northeast Greenland.
Statoil holds 52.5 per cent., ConocoPhillips 35 per cent and Nunaoil ( National Oil Company of Greenland) will have 12.5 per cent.
The licence has a 16-year exploration period.
Statoil is also active in Baffin Bay located between Canada and the west coast of Greenland.
Though drilling and mining remain controversial in the Arctic, Greenland sees the greater economic activity of mining and offshore energy exploration as leading to increased economic and political independence from Denmark.
Related Links:
BLOG: Conservative victory in Norway: What does it mean for the Arctic?, Blog by Mia Bennett
Analysis: Implications of Greenland's decision to allow uranium mining, Blog by Mia Bennett