Alaska group hopes to end fetal alcohol syndrome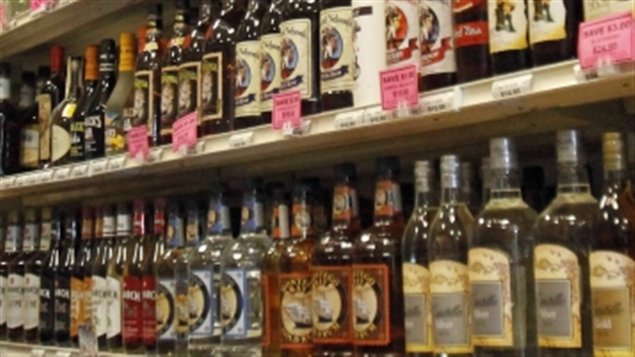 FAIRBANKS — It's one of the more persistent yet preventable afflictions in Alaska.
Every year hundreds of babies are born with brain damage to mothers who abused alcohol during pregnancy.
A new campaign has started with the ambitious goal of ending fetal alcohol syndrome in Alaska, the state with the highest rate in the country. "We have declared war on fetal alcohol syndrome," said Sen. Pete Kelly, a Fairbanks Republican.
Kelly, along with Sen. Anna Fairclough, an Anchorage Republican, have joined with others to begin mobilizing Alaska's resources to protect children from alcohol in the womb.
Kelly and Fairclough spoke Thursday about the goals of the group, called "Empowering Hope," and how it intends to start the fight. He compared it to the long campaign to get people to use seatbelts.
"That took a long time, but you have to start somewhere," he said.
When children are born with brain damage, there is a horrendous burden on families and individuals that is not measured in dollars and cents. There is also a cost to society that runs into hundreds of thousands of dollars or millions, depending upon the severity of the case.
Kelly said the members of the group know what it sounds like to say they want to eradicate FAS, but it's a worthy endeavor. Kelly said that when Jonas Salk was working on a vaccine for polio, people could have criticized him for not spending his time trying to help people who needed better leg braces.
"His idea was to just get rid of the disease," Kelly said.
The other members of the group are retired University of Alaska President Mark Hamilton, Northwest Arctic Borough Mayor Reggie Joule, former Doyon executive Norm Phillips, retired Superior Court Judge Niesje Steinkruger, Val Davidson of the Alaska Native Tribal Health Consortium and Jeff Jessee, chief executive officer of the Alaska Mental Health Trust Authority.
Kelly and Fairclough spoke about the goals of Empowering Hope during a hearing Thursday in Juneau on the state budget for the Alaska Mental Health Trust Authority. Kelly said that one of the things they want to do is identify "natural responders" in communities, influential people who will be willing and able to talk to people one-on-one. These natural responders may not be formal leaders, but they are the respected people in a community who have the ability to help others in crisis.
He said if a woman is pregnant and continuing to drink, the natural responder is "going to know about it and we hope to find a way to get them to respond to them, to have them take them under their wing."
Getting direct care is also important, and new state infrastructure may be needed "so that when we identify someone who is potentially going to produce a fetal alcohol syndrome baby, we give them the help they need. If it requires bricks and mortar, then I guess that's what we're going to have to do." He said the group hopes to create public/private partnerships with groups such as the First Alaskans Institute and the Alaska Wellness Coalition.
Businesses and communities have an important role to play, he said. "We also realize there is also going to have to be a huge public relations campaign to get people to understand fetal alcohol syndrome," he said. "Most people, as soon as they find out they're pregnant, that's it, they stop," he said. The goal is to make it so that everyone understands the danger of alcohol abuse during pregnancy.
Fairclough said she and others have a sincere belief that "if any mother knew the damage that they were causing their child for the rest of their lives, that they wouldn't make that choice. They want people to understand that "one drink does matter."
Fairclough said that the medical community has not been giving people a consistent message.
"Nine months without alcohol is not the end of the world to try to bring a new life into this world and provide them, for the next 80 years, the best possible future," she said.
Kelly said it is scary that one of the strongest indicators a woman will have a baby with FAS is if the woman already has one or more children with the problem.
"If they knew, they wouldn't do it. But the people that are so addicted to alcohol and their lives are so messed up, some of them just can't come to that realization. But over time we can cause the people around them to come to a hyper realization of what's going on and they can, with any luck, gather around those folks and help them out."
Contact Dermot Cole at dermot(at)alaskadispatch.com. Follow him on Twitter @dermotmcole