Immigrants join forces in Finland's Arctic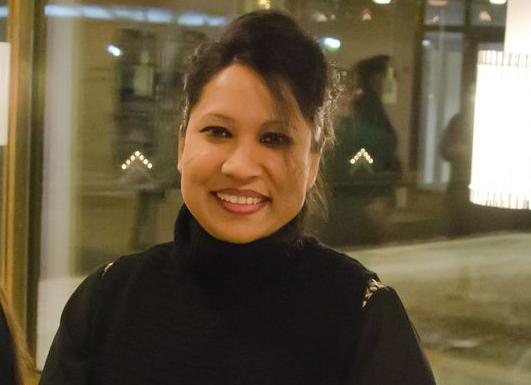 The trauma of arriving in wintry, near-deserted Rovaniemi, a city in Finland's Arctic, from Bangladesh's capital of 15 million people was enough to make Nasifa Yeasmin resolve to help other immigrants relocating inside the Arctic Circle, by setting up a new association.
Nasifa Yeasmin moved to Rovaniemi from Bangladesh with her family around seven years ago, just as a grim, dark winter was setting in.
"Yes, you could certainly say it was a shock for me," Nasifa says. "We have completely different weather back home – it's hot all the time – and the culture is very different too."
"Here it was dark both day and night. It was simply awful," she remembers.
"And I missed people. There are so few of them here in Finland."
Nasifa has now mastered Finnish, and works as a researcher for Rovaniemi's Arctic Centre, along with her husband.
"I'm happy now," she says. "I've integrated well and I enjoy living in Lapland."
Arctic Immigrants
Nasifa has been actively setting up Arctic Immigrants – an association representing the interests of immigrants living in Lapland and promoting the region's international dimension. The organisation is now up and running, with Nasifa as chairperson.
The association aims to help immigrants integrate and adapt to live in the region, and provide a source of help when problems arise. Nasifa also says the group wants to facilitate interaction, discussion and sharing of experiences between different immigrant groups as well as between the native population and immigrants.
"Immigrants say that there's very little meaningful contact between them and Finns. We hope to encourage more interaction, because that's how immigrants get to learn and understand Finnish culture and society," she says.
"And we immigrants ourselves come from different countries and cultures, so it's great for us to get to know other immigrant groups, and find out what their lives were like in their countries," she says.
"It's very important for immigrants to mix with people outside their own circles," Nasifa says. "That goes for Finns too – for them to understand us better. We already have Finnish members of our association. This is truly a multicultural organisation and we absolutely want to welcome more Finns too," she says.
You can find Arctic Immigrants' Facebook page by clicking here.
Related Links:
Canada: The New North | Arctic multiculturalism, CBC News
Finland: Russian language gains in Finland, Yle News
Sweden: Observing Ramadan in the Arctic, Radio Sweden