Booze restrictions to stay in three Nunavut hamlets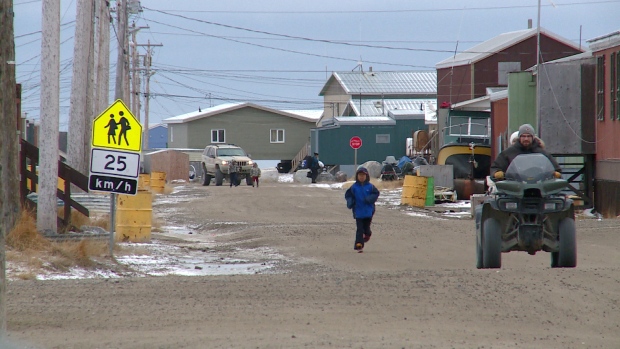 The residents of three hamlets in Canada's eastern Arctic territory of Nunavut have voted to continue to restrict alcohol in their communities.
Plebiscites were held in Arviat, Chesterfield Inlet and Kugluktuk yesterday.
Residents were asked to say yes or no to proposals that would see all restrictions on alcohol dropped.
In Arviat, pop. 2415, 509 people voted for the community to remain dry, as it has been for almost 40 years, while 226 voted to get rid of the ban.
In Chesterfield Inlet, pop. 373, 38 people voted against lifting current restrictions with 25 people voting for more access to alcohol.
In Kugluktuk, pop. 1492, 230 people voted against changes to the current liquor restrictions, while 180 were in favour.
In that community, each household is allowed one 60oz, one 40oz and one 26oz bottle of spirits, 24 beer and 4 litres of wine every week.
But being able to order it isn't guaranteed.
As in Chesterfield Inlet, a locally elected alcohol education committee reviews all orders, and if you've had an incident with the RCMP that involved alcohol, they either limit your purchases, or deny your permit.
All three communities will keep the restrictions until the next plebiscite is called, and that won't happen for at least three years.
The plebiscites require 60 per cent of the vote to be in favour of changes before the liquor rules can be altered.
Related Links:
Canada: Drug/alcohol abuse high among Yukon miners, CBC News
Finland: Column fuels alcohol debate in Finland, Yle news
United States: Alaska group hopes to end fetal alcohol syndrome, Alaska Dispatch