Finland's hydropower consumers asked to shell out extra to help salmon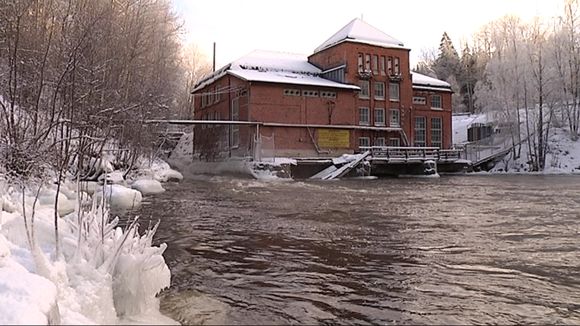 Hydroelectric power may be a greener option than some alternatives, but it does sometimes block the natural paths of salmon. Fish ladders can help, and Finnish electricity consumers are now being asked to contribute to the costs of their installation and maintenance.
The hydro-electric plant in Åminnefors, western Uusimaa, blocks salmon and sea trout from reaching their breeding grounds in the Mustionjoki river. They would need fish ladders to help them pass the four power plants en route, and they cost money.
Electricity firms can be reluctant to shell out for the ladders, but now the Finnish Association for Nature Conservation may have come up with a solution. One week ago they launched a campaign to persuade a minimum of 2,000 people to buy power from the firm that runs the Mustionjoki plant.
Fishy fee
In addition, they will pay a monthly 'fish ladder supplement' once the structure is built. So far 600 people have signed up. Riku Eskelinen from the association says that energy firms might soon see environmental protection measures as a way to attract new customers, rather than just an added cost.
The company, Etelä-Savon Energia, is cautious. The firm's managing director, Erkki Karppanen, says that people often tell pollsters they are more willing to pay for green measures than they really are. He says that when the decision to pay more—or less—comes around, customers tend to forget the environmental concerns and go for the cheaper option.
The company, which is owned by the eastern city of Mikkeli, last autumn withdrew from the Fennovoima nuclear plant project, saying it would instead focus more on renewable energy.
If this scheme surmounts those problems, the fish of western Uusimaa—and environmentally-minded consumers—might just have more options in future.
Related Links:
Canada: Canada's Northwest Territories unveils ambitious energy plan, CBC News
Finland: Finland EU's third largest user of renewable energy, Yle News
Iceland: Icelandic Energy: Is change on the way?, Blog by Mia Bennett
Sweden:  Swedish wind farms are growing too fast: experts, Radio Sweden
United States:  Will airborne windmills revolutionize rural Alaska's energy supply, Alaska Dispatch