Inuit leaders blast EU seal ban as appeal underway in Geneva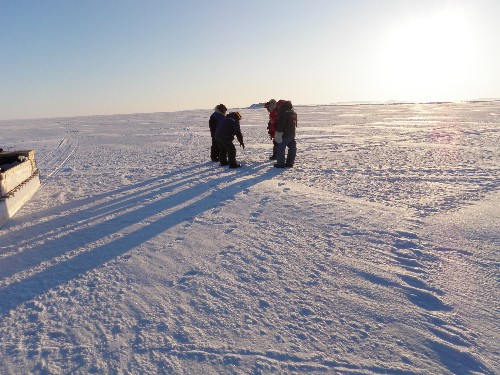 Canadian Inuit leaders blasted the ongoing effect of the European Union Seal ban on Arctic peoples on Monday, as an appeal got underway at the World Trade Organization in Geneva.
"For 40 years now we have seen the spread of false information and propaganda by animal rights groups to gain political and public support in Europe and end hunting and trade of seal," Terry Audla, president of Canada's national Inuit organization Inuit Tapiriit Kanatami, said in a news release on Monday.
"The whitecoat seal pup, as one example, is still being used in propaganda campaigns to this day, although it has not been a part of any product trade for the past 30 years," he said.
"Such a comprehensive ban is destructive because it paints a black mark and stigmatizes products and the people who harvest and trade these products. We are therefore not immune from this bias, and we are not immune from the negative impacts this has on our communities, on our culture, and on our wellbeing."
However, animal rights activists disagree that the ban should be overturned.
"There are equally compelling arguments that Europeans find this morally objectionable and don't want those products on their market," Rebecca Aldworth, head of the Canadian wing of Humane Society International, said in an interview The Canadian Press newswire service.
The European Parliament passed the bill to ban the importation of seal products in 2009 after a campaign by animal welfare activists against the commercial seal hunt.
Though indigenous people in the Arctic are exempt from the ban, the law has effectively killed the market for seal products.
This has had a major economic and social impact for Inuit, Saami and other Arctic indigenous communities.
The World Trade Organization ruled in November 2013 that while the ban did undermine fair trade, it could be justified moral grounds for animal welfare.
Canada and Norway are currently appealing the WTO ruling.
Hearings will last until March 19. A ruling is expected in April.
-with files from The Canadian Press
Write to Eilís Quinn at eilis.quinn(at)cbc.ca
Related Links:
Canada: (VIDEO) Seal Ban: The Inuit Impact, Eye on the Arctic
Greenland: What the EU seal ban has meant for Inuit communities in the Arctic, Eye on the Arctic