Russia stops expedited freight shipments at Vaalimaa, Finland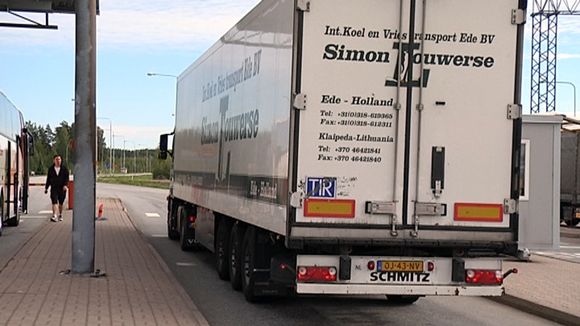 Russian customs have announced they will stop handling TIR freight shipments, which speed through border crossings without customs formalities, from 20 March. Russia says the move is not connected to any developments in Ukraine.
Freight shipments under the TIR (Transport Internationaux Routiers or International Road Transport) agreements are to end this Thursday at the Vaalimaa border crossing. The news was reported first on Tuesday by Helsingin Sanomat.
"This came as a surprise to us," said Finnish Customs' communications director Mika Parkkonen, who pointed out that the decision only applies to the Vaalimaa crossing—other border points will still handle TIR trucks.
The idea behind the TIR scheme is that freight can move quickly with the minimum number of stops. There are no demands for customs duties or taxes between the departure point and destination, and the trucks are not inspected at the border.
The scheme has helped reduce queues of lorries at the border, which have been a problem in south-east Finland. Russia had announced last November that it would end the TIR scheme, but granted a temporary extension until June this year.