Madeleine Allakariallak to host CBC North's Igalaaq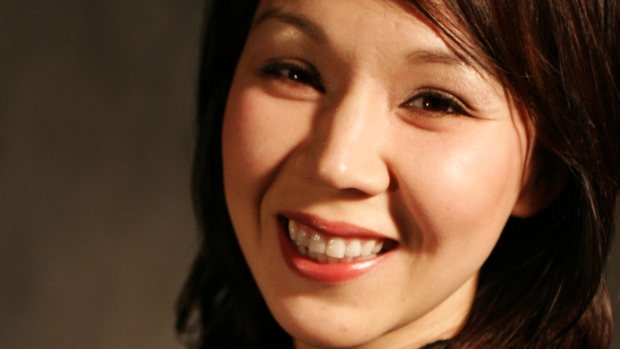 Starting April 1, Madeleine Allakariallak will take over as the host of CBC's Inuktitut-language supper-hour news show, Igalaaq.
"I am excited and eager to rejoin the CBC North team after a 10-year absence," said Allakariallak. "Inuktitut programming is extremely important to our community. I am extremely honoured to be the new face of Igalaaq."
Allakariallak is taking over from Rassi Nashalik, who is retiring March 31 after hosting Igalaaq since 1995.
"Rassi has been a role model for me throughout my broadcasting career," Allakariallak says. "She has been a champion for Inuit broadcasters."
Allakariallak's first broadcast as host will be Tuesday, April 1.
Originally from Resolute, Allakariallak first joined CBC North in 1997 as a reporter. After two years on the job, she took over as host of the Nunavut morning radio show, Qulliq. She hosted Qulliq for six years.
Following her time with CBC North, Allakariallak moved to APTN in Winnipeg where she hosted a weekly news magazine program, and nightly newscasts.
Wanting to return to Nunavut, Allakariallak assumed the position of policy adviser in the economic and business development department for Nunavut Tunngavik. Most recently, Allakariallak was the executive assistant to the former premier of Nunavut, Eva Aariak.
She is also well-known to many Nunavummiut as a talented singer, songwriter and throat-singer, a mother and an active member of the community.
"I am thrilled that Madeleine will re-join the CBC North team," said Janice Stein, managing director of CBC North. "She brings a connection to people and a knowledge of the stories important to Nunavut that will be valuable as we re-imagine what Igalaaq can become to the people of Nunavut."
CBC North is examining the possibility of moving the production of Igalaaq to Nunavut. The program is currently produced and broadcast from Yellowknife.