Alaska Senate approves Parnell's LNG plan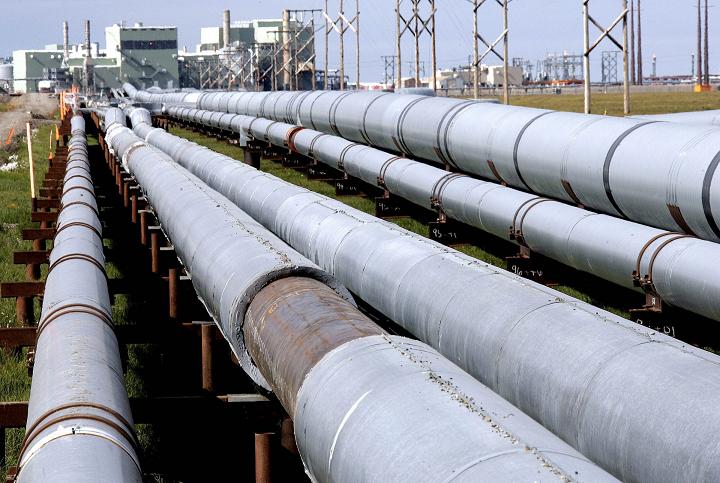 JUNEAU — A divided Alaska Senate has approved Gov. Sean Parnell's liquefied natural gas export project deal after senators said it would either provide for the state's future or give that future away to oil companies and other outsiders.
Supporters called the vote "historic" and "momentous," and said it moved Alaska closer to its decades-long quest to bring its huge reserves of natural gas to market.
Senate Bill 138, which would begin implementing Parnell's gas pipeline plan, passed 15-5, largely along party lines, and now goes to the House of Representatives.
Parnell Tuesday evening issued a statement praising the action.
"I applaud the Senate for voting today to advance the Alaska LNG Project and ensure Alaska's gas is maximized for Alaskans' benefit," Parnell said.
Political debate
Parnell's statement evoked the Alaska Constitution's call for the state's resources be utilized for the maximum benefit of its people, but during several hours of debate Tuesday, minority Democratic senators repeatedly questioned that claim, and whether the bill would even result in a gasline.
Sen. Bill Wielechowski, D-Anchorage, said Parnell's bill repeated the errors made in former Gov. Frank Murkowski's failed 2006 plan, which he tried to develop with Exxon Mobil, BP and ConocoPhillips, the state's big oil and natural gas leaseholders.
The Stranded Gas Act was used in that effort, which a Republican-controlled Legislature refused to approve.
The biggest problem was it gave up sovereignty in exchange for a pledge to study a gasline project.
"We should never, ever do that, but that appears to be exactly what we are doing with this bill," Wielechowski said.
"This is not a project, this is another study," he said.
Pipeline not guaranteed
Senate Bill 138 does not guarantee a pipeline, but supporters said that was actually one of its strengths. It doesn't commit the state to what might be a poor deal, but it allows continued development, with the oil companies, of a gasline project to see if it would be profitable.
All Senate Bill 138 does is allow continued negotiation and refining of the LNG export plan, said Sen. Pete Micciche, R-Soldotna. Future approval of what comes from those negotiations would be necessary, he said.
"We don't know what this project will look like — it's a path forward," he said.
Sen. Minority Leader Hollis French, D-Anchorage, said the lengthy bill gave up too much state authority for little more than a study.
"This project requires us to surrender our sovereignty for a handful of beans," he said.
Sen. Lesil McGuire, R-Anchorage, said someone has to lead, and that's what the bill does.
"We're joining hands with the governor to lead," she said.
And she acknowledged that the bill still may need some changes.
"Is it perfect, probably not," she said.
Supporters said the project would bring "Alaska's gas to Alaskans," an interest expressed frequently by Fairbanks senators.
While many of those Alaskans in Southcentral already have gas, Micciche said they should be fans of the project as well.
"Cook Inlet is doing well today, but how do we know it is going to be doing well in 20 years?" he asked.
Rural residents
While rural residents might be able to get by without natural gas, Micciche questioned how well the "city folk" in Anchorage would do without the fuel.
Expressing concern about rural residents was Sen. Lyman Hoffman, D-Bethel. Following a change to Senate Bill 138 pushed by Hoffman, the bill now devotes a portion of natural gas royalties to rural energy projects.
Tuesday, he voted for the bill, along with most Republicans.
"We want to ensure Alaskans that they get a chance to participate in the economic benefits of a gasline," he said.
And Sen. Gary Stevens, a Republican representing Kodiak, another community that relies on diesel heat, sent a very thinly veiled message to the House of Representatives that the provision should stay in the bill.
Including the rural energy fund was his primary reason for supporting the bill, he said.
"I'd have great difficulty supporting it, if somehow it is taken out as it progresses," Stevens said.
Tuesday's hours of Senate consideration of the bill began with proposed amendments to the bill, with a dozen or more Democratic amendments being voted down, largely along party lines.
The Democratic amendments focused frequently on control of the project, and their speakers expressed concerns that Alaska's minority stake in the project didn't provide enough protection for the state's interests.
Among their failed amendments were protections for local jurisdictions to levy taxes and to ensure local hire, as well as limitations on oil company deductions, among other provisions.
Some of those amendments had their basis in new reports from independent consultants, including a newly released analysis from Rick Harper and a newly discovered report from Roger Marks, both commissioned by the Legislature.
Despite the lack of Senate hearings on those reports, Rep. Scott Kawasaki, D-Fairbanks, said House Democrats would have the benefit of the additional expert analysis in their vetting of the bill.
"This bill was clearly not studied as well as it should have been" in the Senate, Kawasaki said.
House Resources Committee consideration of the bill begins Wednesday.
Contact Pat Forgey at pat@alaskadispatch.com
Canada: Canada's Northwest Territories unveils ambitious energy plan, CBC News
Finland: Fennovoima permit changes face stiff opposition in Finland, Yle News
Sweden:  Sweden shares top global energy ranking, Radio Sweden
United States:  Ex-commissioner calls for Alaska energy mega-projects analysis, and 'call bluff' on North Slope gasline, Alaska Dispatch