Finland's defence chief: Russia aiming to restore Soviet-era prestige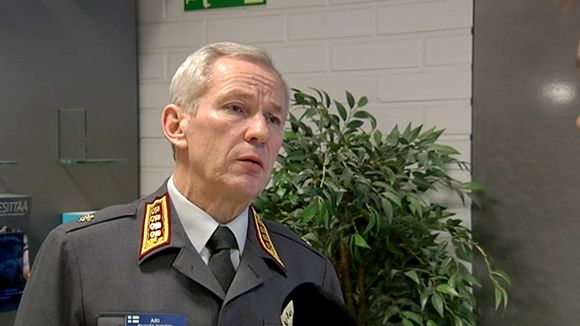 Speaking in an interview on Yle Radio 1's Ykkösaamu programme, Chief of Defence Ari Puheloinen noted that the situation in Crimea has not yet developed into a real military conflict, but has remained on a political level.
He drew special attention to the factors driving the situation, Russia's goals and the biggest obstacles to defusing the crisis.
"We aren't really at war here," General Puheloinen pointed out. He said what's worrying is that Russia is using military force to back up political action.
According to Puheloinen, Russia has two long-term foreign policy goals that are related to current events in Ukraine. It wants to restore at least some of the leverage wielded by the former Soviet Union and on the other hand it wants to limit encroaching western influence on its borders.
"We have to look at the events in Ukraine in light of these objectives," the Defence Chief said, adding that Russia has been skilled in finding the appropriate timing for its foreign policy thrust.
No prospect of broader military action
Puheloinen said he doesn't see any immediate signs of the situation in Ukraine deteriorating. He said that Russia wants to expand the range of its influence and is using political, economic and military means to do so, but he added that this doesn't mean that the crisis will immediately escalate.
"There are important restraints to an expansion of military operations into eastern Ukraine. Russia has to realise that its actions will have a major impact on its own economy. Russia hardly wants to empty its state coffers because of Ukraine," he declared.
The military leader said that the biggest concern about the situation in Ukraine is how it will change the security environment in Europe. He remarked that it is possible that the European security situation may considerably more, complicating inter-state interactions and the economy.
Puheloinen declined to take a position on ongoing Russian military exercises near the Finnish border, adding that the drills are part of normal military operations.
"The problem is between Russia and Ukraine, not between Russia and Finland," he pointed out.
Related Links:
Canada:  Russia's Ukraine moves not yet spilling into Arctic Council, The Canadian Press
Finland: Finland's NATO membership no substitute for strong nation defence, Yle News
Norway:  Nordics rethink security after Ukraine crisis, Yle News
Sweden: Sweden providing jets to NATO, Radio Sweden
United States: U.S. official criticises Russia for meddling in Finland's NATO, Yle News