Passport troubles keep some athletes from Arctic Winter Games in Alaska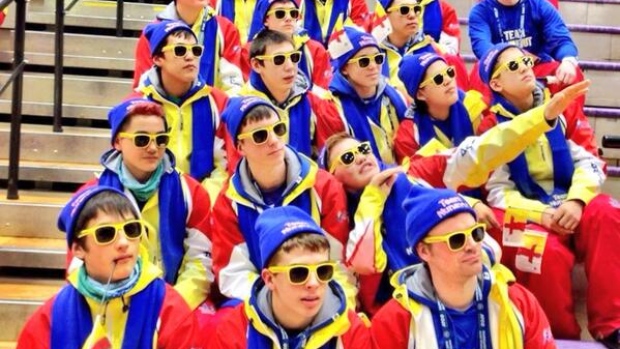 The challenge of getting a passport in a timely manner in Canada's remote northern communities meant some athletes had to give up their spots on the team representing Canada's eastern Arctic territory of Nunavut,  for the 2014 Arctic Winter Games.
"Probably the biggest challenge is the fact that we can't get anything done locally," says Stephen Keoughan, coach of the Sanikiluaq Badminton Club.
Like many other coaches of athletes heading to Fairbanks, Alaska, he had to help players get their passports. Many children and teens in Nunavut don't have passports.
Service Canada offices in the Nunavut communities of  Iqaluit, Cambridge Bay and Rankin Inlet will take passport applications. Residents in other Nunavut communities have to apply for a passport by mail. The application requires a birth certificate and a photo identification card, both of which can be hard to come by in remote communities. One also needs a guarantor, someone who has known the applicant for at least two years and has a valid passport.
Keoughan says in small communities even getting an official passport photo taken is a challenge.
For most sports, teams are selected in November, then the rush is on to find or apply for the legal documents required to submit a passport application. That can take months and Keoughan says some kids just give up.
"Kids understand that 'Oh, we can't go because we live here and we can't get the stuff done in time.'"
Mariele dePeuter, chef de mission for Team Nunavut, admits getting passports is a challenge but says people can start preparing early for the 2016 games in Greenland.
"Everybody's going to need a passport now to go over to those games," she says. "It does not hurt to start early, working on getting your passport."
Keoughan says Passport Canada should have an online application process for not only young athletes but for all Northerners to help streamline the process.
Related Links:
Canada: Would a Canada-U.S. merger be good for the Arctic?, Eye on the Arctic
Norway: Pet passports needed between Sweden and Norway, Radio Sweden
Finland:  Finns cool on visa-free Russian travel, Yle News