Ice-Blog: In search of consensus in troubled times – Students in Scotland run model Arctic Council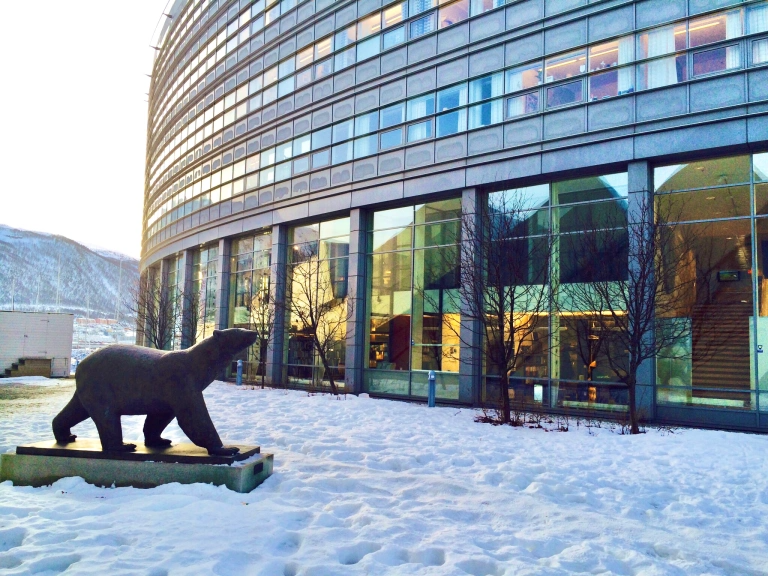 When I was growing up on the southern outskirts of Glasgow in the 1970s, a trip to Oban was known as "going up north".
This month, Oban itself is looking much further north, when students gather for SCOTMAC – a model Arctic Council, being held for the first time in Scotland. The idea: to interest young people, potential future leaders, in the Arctic and expand their knowledge of it.
Calling all #undergraduate #students interested in #climatechange #Arctic #diplomacy #politics

We're hosting the first Scotland Model Arctic Council (SCOTMAC) – 3 days of simulated Arctic diplomacy + teaching from Arctic specialists.

More info/apply 👉 https://t.co/fh2XPupnWX pic.twitter.com/UX69UD8LFp

— Scottish Association for Marine Science (@SAMSoceannews) January 13, 2022
The Scottish Association for Marine Science, SAMS, is hosting the event. SAMS is an academic partner to the University of the Highlands and Islands, a founder member of the University of the Arctic or Uarctic, an international network of universities. It might surprise some Iceblog readers to know that 7 Scottish universities are members. Scotland is the northernmost non-Arctic country. The pro-independence government in Edinburgh is keen to develop its long-standing links to its Arctic neighbours. Much of the funding for SCOTMAC comes from the Scottish government's Arctic Connections Fund, launched in July 2021.
Russia's Ukraine invasion hits Arctic cooperation
"With growing geopolitical tensions cooperation in the Arctic has been highlighted as an area with low conflicts and common global interests to maintain stability and international contacts. Today the future of Arctic cooperation seems to be in jeopardy. " https://t.co/33ynpAskNG

— irene quaile (@iceblogger) March 3, 2022
It's an interesting time to simulate the Arctic Council, the top intergovernmental forum for international cooperation, environmental protection, and sustainable development in the Arctic. Against the background of the Russian invasion of Ukraine, the body known for its consensus and cooperation has "paused" its work. Russia has held the rotating two-year Chairmanship of the group since May 2021. In a joint statement, the seven other nations – Canada, Denmark, Finland, Iceland, Norway, Sweden and the United States – have condemned Russia's "unprovoked invasion" of Ukraine and noted "the grave impediments to international cooperation, including in the Arctic, that Russia's actions have caused." All meetings of the council and its working groups have been paused temporarily and indefinitely. None of the seven countries' officials will travel to Russia for meetings in light of Russia's "flagrant violation" of international law and territorial sovereignty, the statement said.
Against this background, in the port of Oban on the west coast of Scotland, "SCOTMAC", the first Scottish Model Arctic Council, takes on an added piquance and topicality. The forum sets students in the roles of the representatives of the eight Arctic Council member states and six Indigenous organizations, which are permanent participants to the Council. (Four of the six have Russian members – a considerable challenge when it comes to carrying out collaborative projects under the present circumstances.)
In the wake of Russia's invasion of Ukraine, the @ArcticCouncil now feels very far from the cozy vibes of 2013, when ministers wore sweaters and gave each other thumbs-ups.https://t.co/3HA0Lyr9qp

— Mia Bennett (@cryopolitics) March 6, 2022
Peter Sköld, UArctic Board Chair, issued this statement on March 3rd:
UArctic is established on the initiative of the Arctic Council and will continue to work long term for a strong, engaged, informed, and dynamic North, creating better lives and environments for all northerners. Today this mission is threatened by the Russian invasion of Ukraine (…)
UArctic will respect the Arctic Council decision "to temporarily pause the work of the Arctic Council and its subsidiary bodies until further notice", and UArctic will apply this in our organization as appropriate.
UArctic has a particular concern for students and young researchers. The world cannot afford to lose them in conflict and distrust. Hopefully we will soon see a future where international cooperation across the Circumpolar North is open and respectful.
No stopping SCOTMAC
In the interests of education and those students and researchers, SCOTMAC is going ahead as planned. SAMS academics Finlo Cottier and Anuschka Miller are co-hosting it. The meeting will be led by Dr Anthony Speca, a secondary-school teacher at Norwich School in the UK, Adjunct Professor at Trent University in Canada, Managing Director of the UArctic Læra Institute for Circumpolar Education and the founder and Managing Principal of Polar Aspect. I asked him what impact the Russian invasion of Ukraine was having on the planned event:
"Should the students incorporate current real-world tensions into their meetings, that will be up to them. But the Arctic Council is barred from discussing matters of military security, and that rule applies to MAC as well. So students could easily adopt the view that the environmental and sustainable development issues under discussion are still issues on which Russia, the West and the Indigenous Peoples could and should work together," Speca wrote to me in an email.
Plenty of scope for interesting debates all round.
Speca also explains that the students playing the Arctic State chairing the actual Arctic Council – so Russia at present – don't actually chair the MAC meetings. As an Arctic expert and former government adviser, he does this with a "Secretariat", which includes former participants in earlier MAC events. He also expects the current situation to be discussed in the "educational debriefings" at the end of each day of simulated meetings.
"A Nunavut-shaped hole"
Speca is passionate about the Arctic. He worked in Arctic Canada before moving to the UK and marrying his English wife.
"I had a bit of a Nunavut-shaped hole in my life and an Arctic-shaped hole in my life", he told me. The Model Arctic Council events are one way he has of filling that.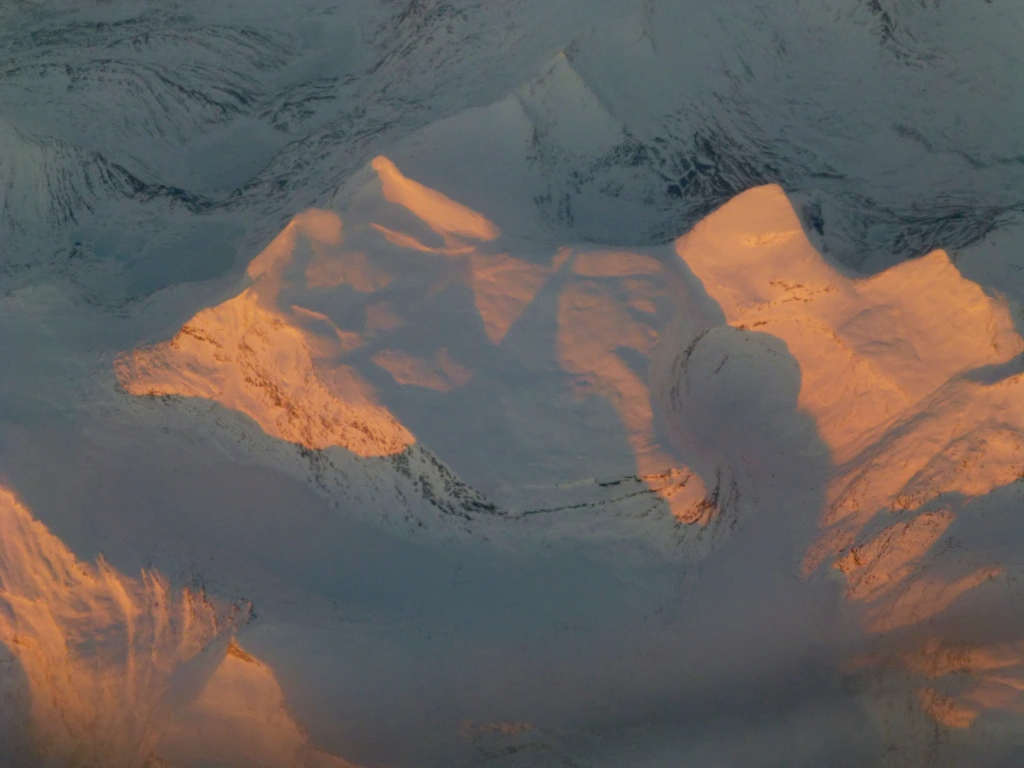 Speca has been involved with model United Nations simulations, which have been run around the world for decades. These have come to be more of a competitive event, he says, especially in North America. Participants and the educational institutes who sponsor them aim to get the highest award for performance. The Arctic Council, on the other hand, is a consensus-based organisation. This is key to Speca when it comes to setting the format for the educational model meetings:
"I try to put a lot of emphasis on consensus-building, how to negotiate to try to reach a position everyone has to agree on. That's one of the great challenges," he told me in a video meeting.
The idea of holding Model Arctic Councils is not a new one. UArctic has been running its version since March 2016. The first of these took place at the University of Alaska Fairbanks (UAF) during the U.S. Chairmanship of the Arctic Council. The idea is to hold the events every two years in the country which holds the Chairmanship. The last one, scheduled to take place in Akureyri in Iceland, had to be moved online owing to the COVID-19 pandemic. The students work on themes and aim to reach a concensus, which goes into a closing Declaration, along the lines of the real-world Arctic Council meetings.
The next Model Arctic Council (MAC) was scheduled to take place at Northern Arctic Federal University (NArFU) in Arkhangelsk, Russia in May. That was before the Russian invasion of Ukraine.
Scotland's Arctic Connections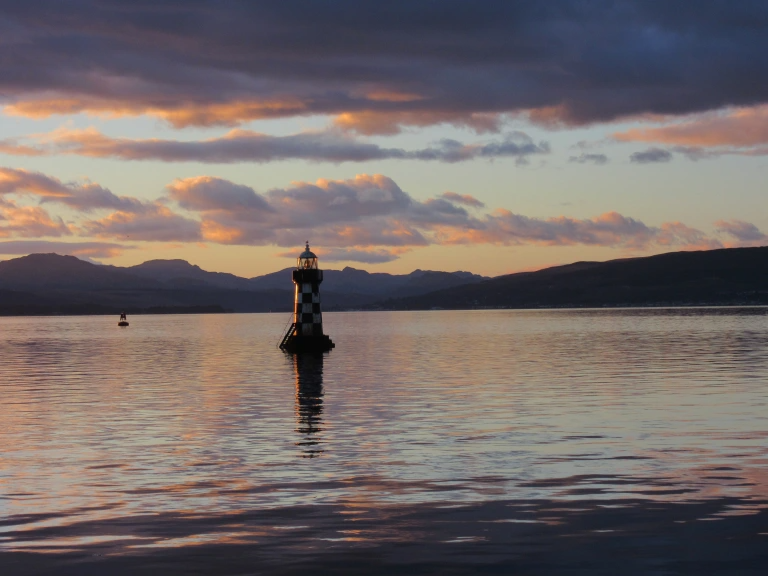 Scotland and UArctic share deep and long-standing links dating back to the founding of the network in 2001. Alongside the University of the Highlands and Islands as a founding member, the University of Aberdeen, Glasgow Caledonian University, St Andrews, Strathclyde, Edinburgh, and Robert Gordon have since joined. Scotland's growing contingent is now the second largest non-Arctic group within the network. The country actually hosts Europe's largest glaciology group (the Scottish University Research in Glacial Environments).This strong partnership reflects a "deep understanding of Scottish-Arctic similarities", says Uarctic.
Geographical proximity is not the only thing the world's northernmost non-Arctic nation and the Arctic have in common. Scotland has 96 inhabited islands, with population numbers often in the single digits. As much as 98% of the country's landmass is classified as rural, but it contains only 17% of the population, including some of the least densely populated areas in Europe.
The universities in the network believe knowledge-sharing and collaboration on matters relating to education provision in sparsly populated regions is essential to "deliver increased resilience and wellbeing for our communities, no matter how rural."
In September 2019 the Scottish Government published Arctic Connections, Scotland's first Arctic policy framework. The document encourages Scottish and Arctic partners to pool their expertise to "develop joint solutions to common challenges."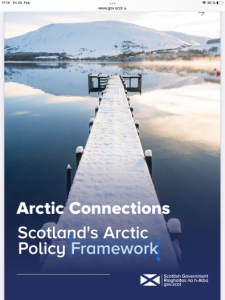 Oban, Svalbard, SCOTMAC
Professor Finlo Cottier is a physical oceanographer at SAMS in Oban. He and his colleagues have developed what he calls the "Arctic strand" at SAMS, which, he says, is part of the identity of the University of the Highlands and Islands (UHI), with which it has a close partnership. One unique undergraduate course is called Marine Science with Arctic Studies. Students based in Oban can opt to take an Arctic stream to their degree, which allows them to spend time in Svalbard and write a final dissertation with an Arctic focus.
Anthony Speca had been running his own secondary schools version of the Model Arctic Council since 2016. He and Cottier thought it could be an idea to run a MAC event in Scotland. When the Scottish government opened the Arctic Connections Fund, the project succefully applied for funding. "And so the idea of ScotMac was born", says Speca. This is the first one, and the team hope it will be the start of an annual series, which would rotate around the seven universities that are part of the Scottish Arctic network. Some additional funding comes from the Scottish Alliance for Geoscience, Environment and Society, SAGES.
From COP26 to SCOTMAC?
32 student delegates in total will participate in the meeting. Most of them have no Arctic background, Cottier explains. Some are studying marine science, others journalism, architecture, international relations or politics. Interest and enthusiasm, not prior knowledge, are the prequisites.
So what makes busy young students spend their spare time working their way into a topic that may be completely unconnected with their degree subjects and taking part in an event like SCOTMAC? Speca stresses it was over-subscribed four times. SAMS Communications Head, marine biochemist Anuschka Miller is Cottier's co-host of SCOTMAC. She teaches science communication and covers the Arctic Council as part of the university degree programme. She is not surprised by the considerable interest:
"I think it is really topical because young people are really trying to get involved in environmental diplomacy", she told me. She cites the huge presence at last December's climate COP26 in Glasgow.
"A lot of them landed there without any training, and I think this is an extraordinarily good opportunity for them to be trained", she says. "Part of the purpose is to create the Arctic leaders of tomorrow", Speca adds.
ArcticCouncil: The @IPCC_CH released its latest #climatereport, highlighting the Arctic as a hotspot of #climatechange.

The #Arctic is warming faster than the rest of the world, with serious environmental, economic and social implications in high latitu… pic.twitter.com/MjCauC38eR

— Polar Policy (@PolarPolicy) March 1, 2022
With the Arctic being transformed by climate change, it's a bad time for obstacles to cooperation.
Arctic shipping on the Oban agenda
The delegates at the meeting will be discussing two issues. The first is the growth of Arctic shipping. With climate change opening the northern sea routes and shipping and resource development on the increase, this is one of the key issues facing the real-life Arctic Council. As the host campus is a marine science institute, shipping is an appropriate topic. The organisers stress it is also both on the agenda of the Arctic Council and discussed in the Scottish government's policy framework.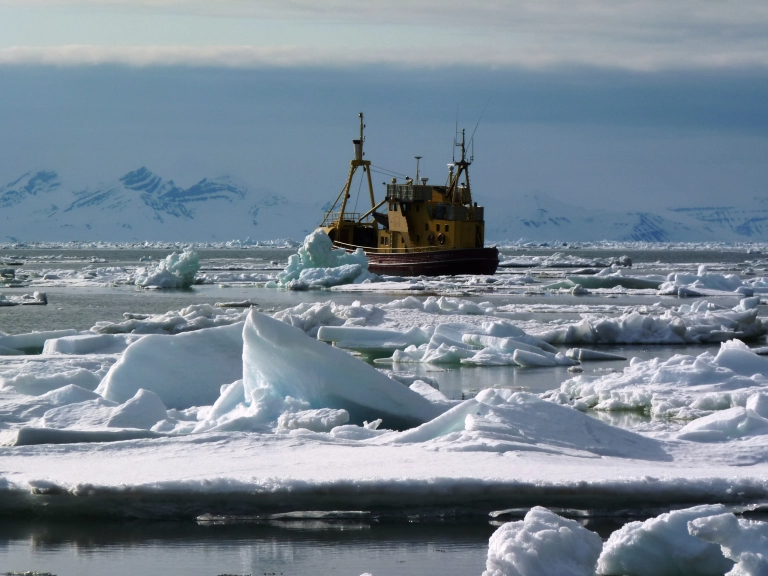 Indigenous issues and rural communities
Indigenous issues occupy a key position on the Arctic Council agenda, including the current period under Russian chairmanship. For SCOTMAC, Speca chose the passing on of indigenous knowledge as the second theme to be debated.
"It's surprising how often people think Arctic is empty, a wilderness with no people", he told me. So I take an issue that requires students to educate themselves about Indigeneity, Indigenous knowledge, and to re-imagine the Arctic an indigenous homeland, not an empty wilderness or global resource treasure chest".
He didn't have Scottish rural or traditional comunities in mind when he chose the theme, Speca admits. But he feels there is an added relevance in that Indigenous knowledge is often mentioned in same context as traditional knowledge, and because traditional knowledge in a broader context, often relating to local rural communities, is of interest to Scotland.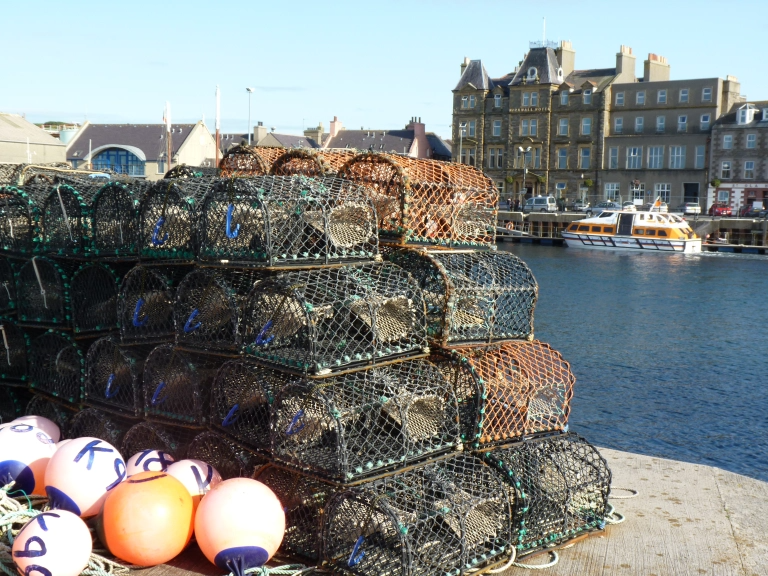 So how difficult is it for a student in Scotland to imagine her or himself into the role of an Indigenous representative, as a Sami or one of the other Arctic Indigenous groups? A good question, says Finlo Cottier. In general, playing the role of someone with a completely different lifestyle and background will be very challenging for the participants and requires tremendous research and preparation. Playing an Indigenous representative could be more challenging than playing a state because these groups don't have the same available resources as countries, in terms of websites or other sources of information. Having said that, the organisers provide all the participants with an impressive amount of material. "They have to do the legwork", Speca smiles.
"Young people generally have a strong concern for personal and social justice. And when they become aware of Indigeneity and Indigenous rights around the Arctic, that excites them as young people who are excited about making the world a better place and they tend to respond pretty well to it", says Speca, talking from a wide spectrum of experience.
In spite of the Trumps and Putins
Student diplomats have begun opening statements in our first in-person conference since Covid – #NORMAC 6. We're hugely excited, but we also strongly deplore Russia's attack on Ukraine. War is failure of diplomacy, and we can't conduct youth diplomacy today without saying #NoWar pic.twitter.com/q6TuX1VVL7

— Polar Aspect (@polaraspect) March 4, 2022
Speca has just finished a MAC meeting at Norwich School.
Coming back to the current political situation, could it be that the delegates representing Russia could well find themselves with a much harder role to play?
"At one time you might have asked the same question about the United States", Speca replies, remembering the Trump presidency. "The only Arctic Council Chairmanship that didn't end up in a joint declaration was Rovaniemi, and that was because the US Secretary of State showed up for the Ministerial and surprised everyone by saying the US wasn't going to sign the document. "
Even failure to agree is a learning experience, says Speca.
"The students are in the driving seat, even if what they come up with isn't necessarily politically plausible." Declarations sometimes go well beyond what the real Arctic Council would find diplomatically possible, it seems. He remembers a Sami traditional knowledge-holder who observed one of his model events saying he wished some of the things decided could really happen.
"This is meant to be students and pupils learning about hard problems and applying their own thoughts and understanding. Some of the things they come up with may not be what diplomats would do, but maybe could be instructive", Speca quips.
With the work of the real-life Arctic Council halted and internal tensions between Russia and other members at an all-time high, maybe we could do with more of that youthful enthusiasm, out-of-the-box thinking and consensus-seeking that will be going on in Oban over the next few days.
Related stories from around the North: 
Canada: Int'l Inuit org concerned about future of Arctic Council, Eye on the Arctic
Finland: Finland and Sweden to "strengthen interaction with NATO", Radio Sweden
Norway: Nordic countries halt all regional cooperation with Russia, The Independent Barents Observer
Russia: Russia's Arctic LNG project might come to halt, The Independent Barents Observer
Sweden: Swedish customs hand inspecting goods destined for Russia amidst sanctions, Radio Sweden