Wild boar attack in suburb of Stockholm, Sweden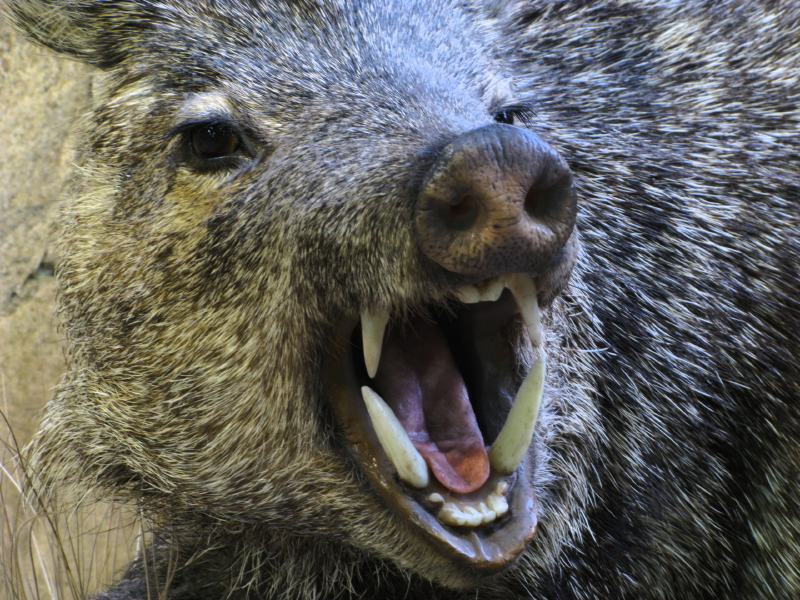 A young woman was left shaken after being chased by a pack of wild boar in a suburb of Stockholm, Sweden.
Stocholm county police write on their website that the woman was out walking in the evening when she met more than a dozen wild boars.
When the surprised woman turned tail and fled the boars gave chase. She luckily met a group of young people who were able to scare away the pack of pursuing porkers.
Authorities informed
The incident was reported at half past 8 pm on Saturday night, on Avstyckningsvägen in Viksjö, about a kilometre from the Jakobsberg station on Stockholm's commuter train line.
It is a quiet road with detached houses and gardens, but to the north and west are green spaces along the coast of Lake Mälaren, which runs through Stockholm.
Albin Näverberg at the county police writes that the local Järfälla municipality has been informed.
He says to newspaper Svenska Dagbladet that he is himself a hunter, and understands why people are scared of wild boars, since they kan kill a hunter's dog with their tusks. But his advice is not to simply run away, "If you flee too fast this will give a signal to the whole pack to attack, and even the gentlest ones will join in."
The woman was probably chased by a group of sows protecting their young. According to the Swedish Farming Association (LRF) all wild boars apart from mature males live in groups that can be described as a matriarchy led by an older female.
Wild boar incidents have also been reported from nearby Barkarby and Jakobsberg in the Stockholm northern suburbs.