Hey Alaska, what would you ask Vladimir Putin?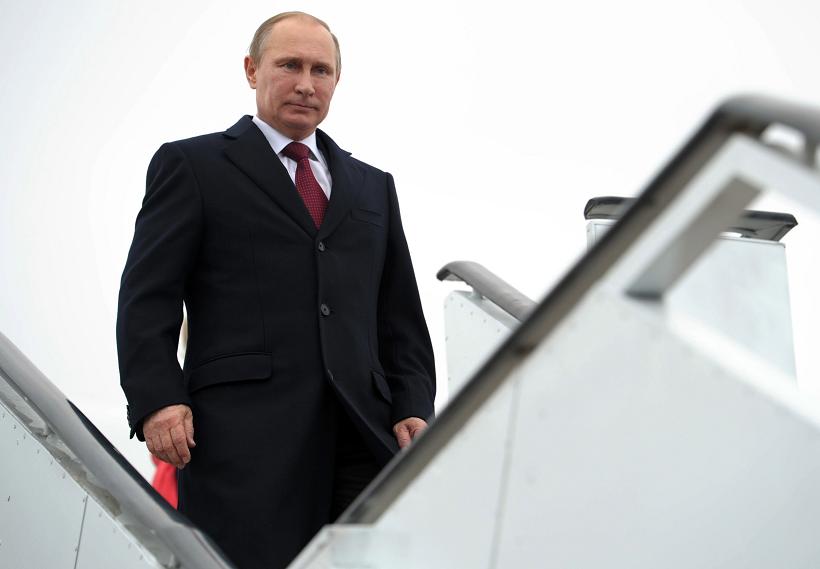 Russia's central TV station is apparently looking for a few good Alaskans to ask Russian President Vladimir Putin some questions for his annual call-in show on Thursday — everybody but Sarah Palin, that is.
"From what I've seen (on the Tonight Show) she has Putin's phone number, and she just can call him," joked Dorene Lorenz, a local TV host for ABC Fox in Alaska.
All joking aside, Lorenz said she recently started doing work for the Russian National Central Television Station.
She clarified that it's just part-time work, what those in the news media call "stringer work," and she hasn't done much of it. "I'm not an employee, and I haven't gotten a KGB badge lately," she said with a laugh.
Lorenz delivered the goods recently after the Russian station contacted her station, looking for a story about the petition on the White House website to give Alaska back to Russia.
The show included interviews with Lt. Gov. Mead Treadwell. It went so well that the station called Lorenz back for more work.
Looking for 'everyday Alaskans'
Now it wants her to gather footage of Alaskans asking Putin questions for his annual Q-and-A session, a virtual town hall that can go for hours and which last year attracted a few million questions from around Russia.
Lorenz said she's started tracking down bigwigs like Mayor Dan Sullivan, the state's congressional delegation and the governor, to get their questions.
"They also wanted everyday Alaskans and some Russians," Lorenz said. "I'll be running around and getting interviews, and putting together a story to turn in."
Lorenz is asking people to steer clear of questions about Ukraine and Crimea, since those will certainly be already covered. The station will direct questions to Putin's press secretary for consideration and possible inclusion.
In what's surely a coincidence, Gov. Sean Parnell Tuesday afternoon said he will hold his own virtual town hall. Parnell's gig will be on Wednesday at 6 p.m. Questions can be submitted to AskAKGov(at)alaska.gov, or on the governor's Facebook page, or by tweet using #AskAKGov.
Contact Alex DeMarban at alex@alaskadispatch.com or on Google+
Related Links:
Canada: Will Russia's actions in Ukraine affect relations in the Arctic Council?, Eye on the Arctic
Finland: Ex-President Ahtisaari calls on Finland to join NATO with Sweden, Yle News
Norway:  Nordics rethink security after Ukraine crisis, Yle News
Sweden: Sweden providing jets to NATO, Radio Sweden
Russia: Russia's Putin rattles military sabre over Canada's claim to North Pole, The Canadian Press
United States: Can an aggressive Russia remain U.S.'s nice Arctic neighbor?, APRN