Nunavut filmmakers turn the lens on suicide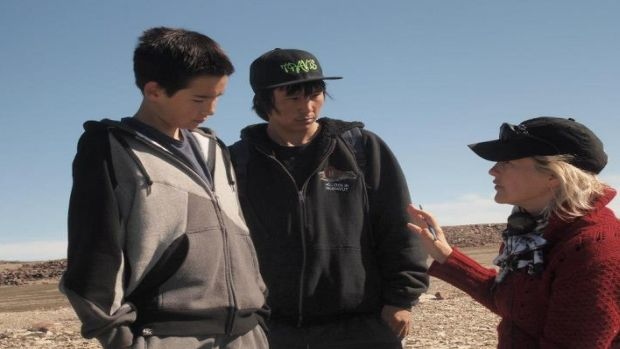 The co-founder of Arnait Video Productions in Igloolik, a community in Canada's eastern Arctic territory of Nunavut, says the group is working on a feature film called Sol, prompted by the death of a friend by suicide a year and a half ago.
"We were very sad and felt all kind of difficult emotions," says filmmaker Marie-Hélène Cousineau, who lived in the community for 10 years, and now spends her time between Igloolik and Montreal.
Solomon, a young musician, was found dead in the Igloolik police station in 2012. He was 26.
"We wanted to do something about this issue which is all too common in Nunavut," Cousineau says. "So we started to talk to people.
"We were a little bit fearful at first that people didn't want to talk about the issue because it was too painful, but we soon realized that a lot of people want to talk about it and they have many things to say."
And while the film is not yet finished, Cousineau says she hopes that it will give people the change to get together and talk, as people in Igloolik are already doing during the film's production.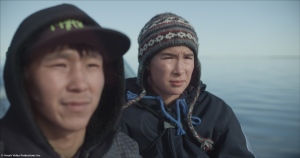 "We're trying to give space to people. Let them express really their feelings, and I think that also creates a sense of taking life into your own hands. It's empowering to make films."
Cousineau says part of the film will be about how to cope with losing a loved one to suicide.
The film should be completed by this fall.
Uvanga in Iqaluit April 25, 26
The Arnait Video Collective has already produced two critically acclaimed feature films: Before Tomorrow in 2008 and more recently, Uvanga.
Uvanga tells the story of a 14-year-old boy from Montreal who visits Igloolik with his mother to meet the family of his biological father, who died in mysterious circumstances.
The film will play at Iqaluit's Astro Theatre April 25 and 25.
Co-director Madeline Piujuq Ivalu and actress Carol Kunnuk will both be there.
Uvanga won Best Film at the 2013 Yellowknife International Film Festival in Canada's Northwest Territories last fall.
Related Links:
Canada: Nunavut suicides reach record numbers, CBC News
Finland: Finland 'downplays' suicide figures says expert, Yle News
Sweden: Sámi Healthiest in Arctic: But at what cost?, Radio Sweden
Russia: Why high suicide rates in Arctic Russia?, Deutsche Welle's Ice-Blogger
United States: Suicide rates increase as Alaska communities are farther North, Alaska Dispatch