Sweden's environment minister upset by car industry emission testing delays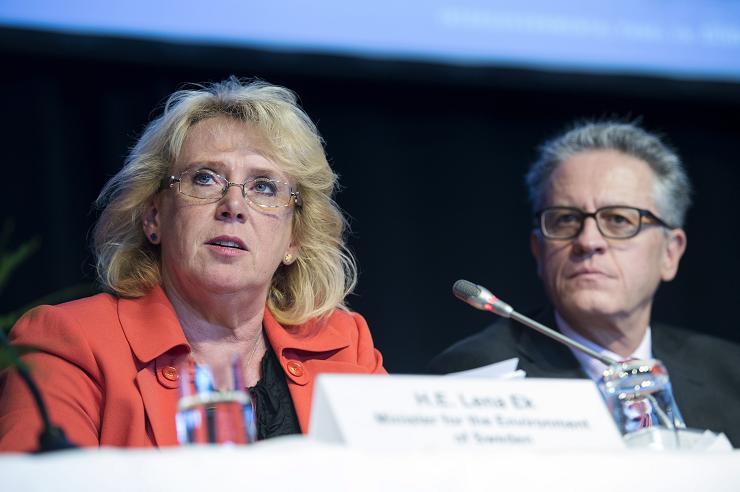 Sweden's Environment Minister says attempts by the European car industry to delay the introduction of new methods to test greenhouse gas emissions in car exhausts make her "very upset".
Swedish Radio News reports that the industry organisation ACEA wants to put off using the tests until 2021, four years later than the planned 2017.
Minister Lena Ek says the actions of the industry are "quite typical".
"It makes me very upset", she says, "we have an agreement in Europe that we need better limits for both cars and light vans, and we also included the need for improved and more transparent testing as part of that deal last winter. Some car-makers have basically put into practice a system of tricking customers", she adds.
At the moment all exhaust tests are carried out in laboratory environments, and in real life, on the road, emissions can be up to 30 percent higher, Swedish Radio News reports.
Last year the car industry managed to delay the introduction of new carbon limits for car exhausts, Lena Ek says she is determined not to let the same thing happen again: "The battle lines are drawn between those that want to keep the old technology, and use it a little longer, and those who have developed new technology and who want to use it on a level playing field", she says.
"I think it is very important for the Swedish government, as well as for many others, that we maintain the pressure for innovation when it comes to transport, emissions and health issues", she told Swedish Radio's Brussels correspondent.
Related Links:
Finland: Radical road tax changes proposed, Yle News
Norway:  Nordic countries join forces to fight emissions, Radio Sweden
Sweden: Can Sweden shift to fossil-free cars by 2030?, Radio Sweden
United States:  Emissions speeding up Arctic Ocean acidification, Alaska Dispatch