Dairy leak in Sweden turns river's waters milky white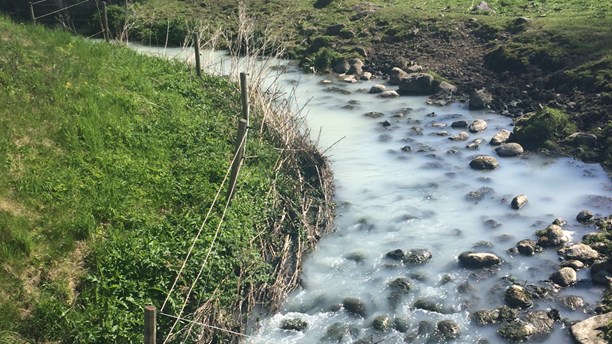 Around 15,000 liters of milk spilled into the Tolånga river in Sjöbo municipality, southern Sweden on Friday, after a pipe at a nearby dairy farm sprung a leak.
Swedish Radio local channel in Malmö reports that emergency services were called on Friday after the streams waters turned a chalky white color. The leaking pipe was found and later plugged.
The municipality's environmental department is inspecting the river to see if any damage has been caused by the milk.
"The consequence could be that the fish are dying and that oxygen is being displaced in the water," said Martin Andersson, field officer at Southeast Skåne's fire and rescue services.
Andersson said there is little use in crying over the spilt milk. He said officials simply let the river flush away the milk in due course.
Related Links:
Canada:  Sewage lagoons full due to freezing in two Arctic Canadian communites, CBC News
Finland: Sewage leaks into Finland's Maskunjoki River, Yle News
Russia:  Russian rivers freshening the water of Alaska's Beaufort Sea, Alaska Dispatch
United States:  Arctic rivers discharging more water could have broad climate effects, Alaska Dispatch