New strategy promotes hunting as cure to Nunavut hunger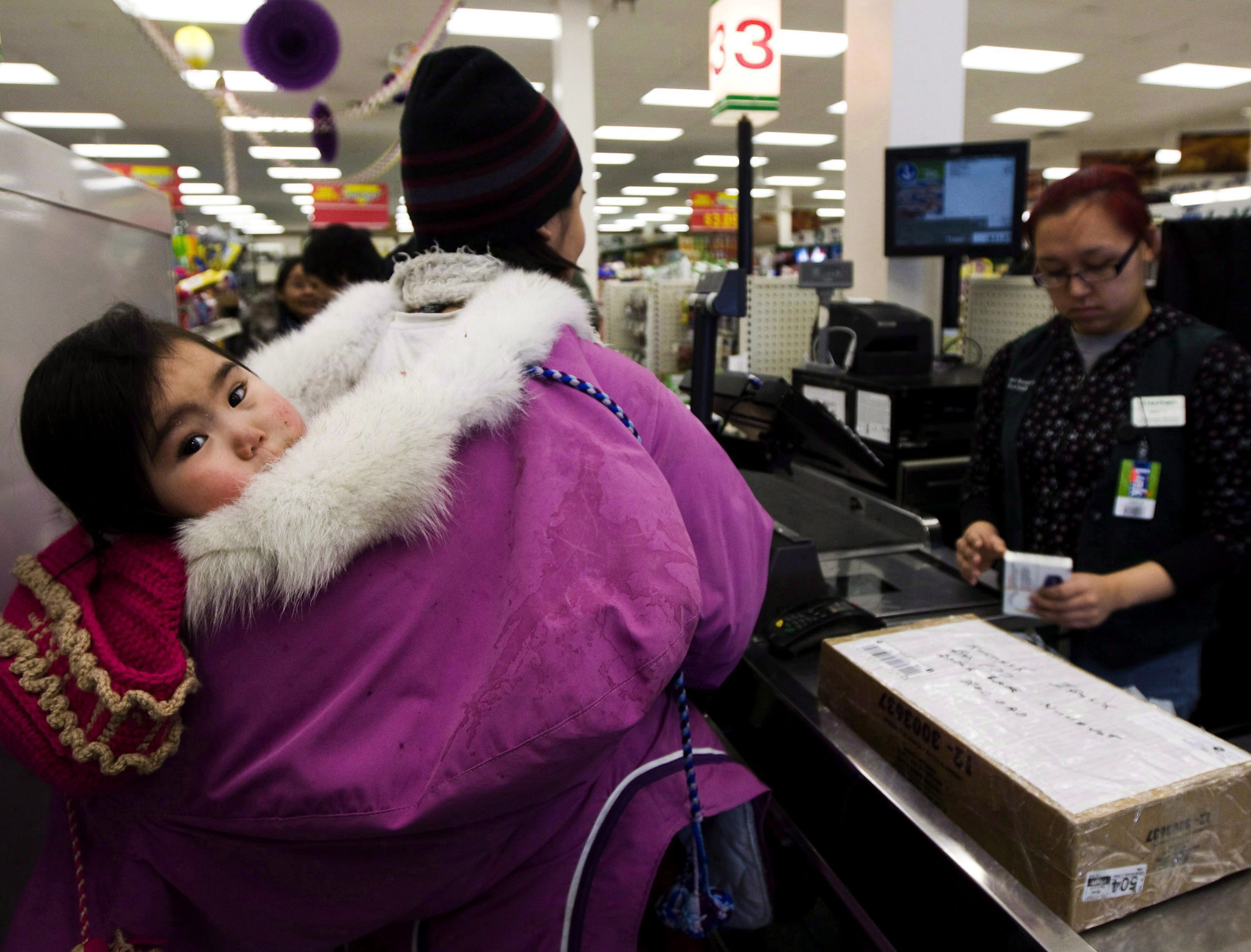 A new strategy from the Nunavut Food Security Coalition says helping people hunt and share more caribou, seal and other Inuit traditional food could help tackle the "food security crisis" in the territory.
Research has shown that Canada's eastern Arctic territory of Nunavut has the lowest levels of food security — defined as having access to safe, healthy food — in the country. A 2007/2008 survey found more than 70 per cent of Inuit households in Nunavut are food insecure, eight times the national average.
The Nunavut Food Security Coalition released its new strategy at a community feast in Nunavut's capital  city of Iqaluit on Monday evening.
Two years in the making, the strategy calls for a plan to increase the kinds of traditional food people are eating by promoting products such as turbot, a deep sea fish currently harvested in Nunavut for export, or whale meat.
The majority of people in Nunavut consume the outer skin layer of beluga, bowhead or narwhal, which is known as maktak in Inuktitut. The strategy also suggests new commercial harvesting of clams, urchins, scallops, crabs and mussels.
Community support strategies
It also calls for more infrastructure for hunters and a rethink of the way hunters and harvesters are supported.
Last month, Nunavut Tunngavik, the Nunavut land claim organization and a partner organization in the food security coalition, put a program that supplies hunters with snowmobiles and other equipment on hold for the year while it reconsiders how best to use $13 million in a fund designed to support hunters.
The food security coalition includes more than 20 organizations, including the Nunavut government and Nunavut Tunngavik.
It came out of Nunavut's poverty reduction strategy, released two years ago, which called for a territorial action plan to tackle hunger.
Improving 'life skills'
In addition to traditional food, the strategy suggests ways to enhance the availability and accessibility of store-bought food, by teaming up with grocery stores and helping to improve literacy and language skills that can be barriers to healthy shopping and cooking.
The strategy seeks to expand "life skills" in general. That would include everything from teaching people to navigate the grocery aisles to funding programs where elders pass on traditional hunting skills.
The strategy will also support nutrition programs in schools, such as school breakfast programs, as well as other community initiatives that provide nutrition or nutrition education to people in Nunavut's small towns.
Related Links:
Canada: Food security in Canada's North: 'We can find a solution to this', Eye on the Arctic
Finland: Demand for reindeer meat up in Finland, Yle News
Sweden: Could reindeer milk help develop tourist industry in Arctic?, Radio Sweden
United States:  Alaska Natives focus on food security and self-determination at convention, Alaska Dispatch