U.S. Military panel: Climate change policy impacts national security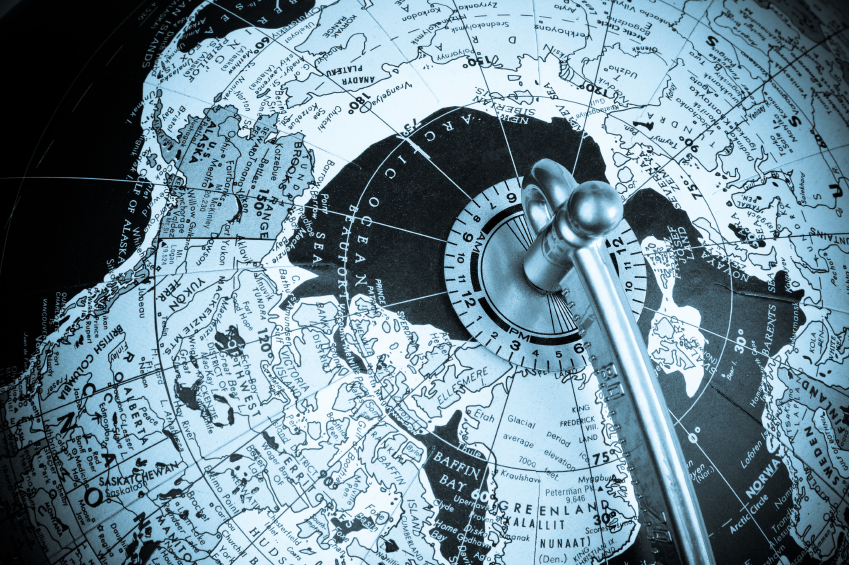 In a report issued this week, a military panel says the United States is making a big mistake in failing to join with other nations in the United Nations Convention of the Law of the Seas, losing out on opportunities to manage the Arctic and negotiate future disputes.
The report, by CNA Corp.'s Military Advisory Board, examines effects of worldwide climate change on national security. It warns that climate-related problems, like droughts and food shortages, are already exacerbating regional and international conflicts.
Military Advisory Board members are 16 retired generals and admirals from the U.S. Army, Navy, Air Force and Marine Corps. The new report updates a similar report issued by the board in 2007, and it includes a section on the Arctic, where climate warming has been rapid and thick multiyear ice is being replaced by thinner seasonal ice, allowing easier access for shippers and resource developers.
Although the likelihood of conflict in the Arctic is low in the near term, "the long-term geopolitical situation is complex, nuanced, and uncertain. Maritime issues involving existing and potential claims of the extended outer continental shelf and shipping routes already exist," the report says. Future disputes cannot be ruled out, but as long as the United States is not a party to the Law of the Seas treaty, "it will be more difficult to have maximum operating flexibility in the Arctic, and it complicates negotiations with maritime partners and other Arctic nations."
The report also calls for better Arctic charts and mapping, enhanced search-and-rescue capabilities, more streamlined U.S. management, among other improvements.
In an introductory statement, the report says the board members "are dismayed that discussions of climate change have become so polarizing and have receded from the arena of informed public discourse and debate."
Related stories from around the Arctic:
Canada: Military exercises underway in Arctic Canada, CBC News
Finland: Finnish defence minister demands extra cash for military, Yle News
Sweden: Finland and Sweden tighten defence co-operation, Yle News
Russia:  Russia's Putin rattles military sabre over Canada's claim to North Pole, The Canadian Press
United States:  Alaska's Lt. General Russell Handy on Arctic strategy, Alaska Public Radio Network