Russian warplanes drill submarine hunt in Norwegian Sea, Norway on edge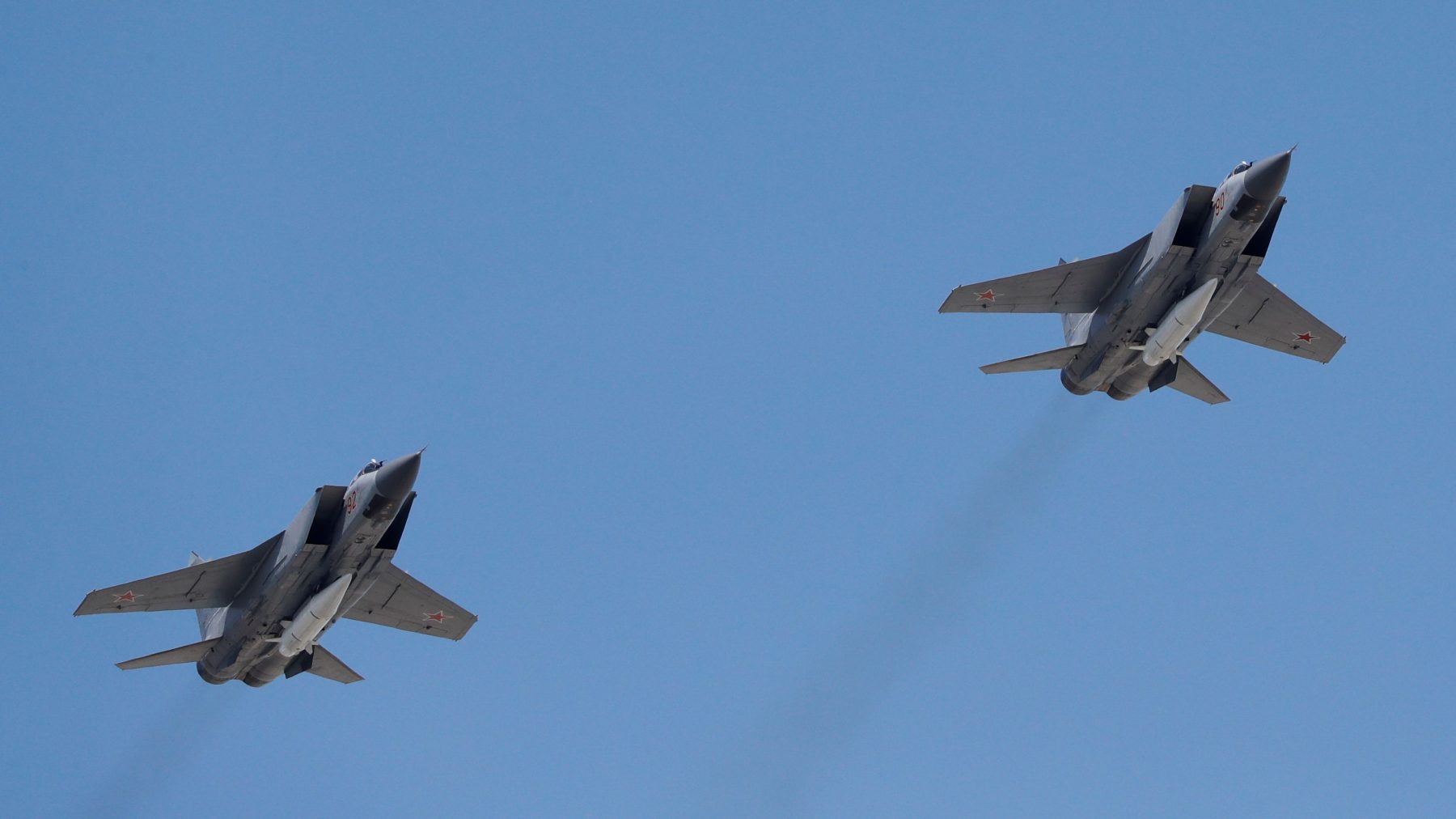 It is happening with increasing frequency; Russian vessels and aircraft engage in exercises in the Norwegian Sea, not very far away from the location of Norway's Joint Headquarters in Bodø.
This time, however, was extraordinary. In action were also the Mig-31MB, a supersonic attack aircraft that can control large swaths of air space.
According to the Russian Armed Forces, the air force fleet that on Thursday flew from the Kola Peninsula across the Barents Sea and into the Norwegian Sea included several Mig-31BMs, as well as six long-range Tu-142 and Il-38.
The main objective of the air force group was to hunt down submarines and the exercise took place in international air space. They conducted joint action in the air and cooperated with surface vessels in the area, the Russian Northern Fleet informs.
A total of 18 pilots and 9 aircraft were included in the exercise that took place in difficult weather conditions. More than 10 hours were spent in the air and the distance exceeded 12,500 kilometers, a press release reads.
Norwegian Air Force on alert
The exercise put the Norwegian Air Force on alert. F16 fighter jets three times took off from Bodø, northern Norway to scramble Russian aircraft. All the nine Russian planes in were registered and a spokeswoman for the Norwegian Armed Forces admits to NRK that the number is "unusually high."
According to Aldrimer, at least one of the Russian aircraft moved as far south as Bodø.
The Russian show of force in the air above the Norwegian Sea comes as several Russian navy vessels are on their way north along the coast of Norway after having participated in training in the Baltic Sea.
According to spokesman with the operational headquarters of the Norwegian Armed Forces, Sigurd Tonning-Olsen, there have been announced four NOTAMs (Notice to Airmen) in areas off the coast of Helgeland and Lofoten, in northern Norway for the period August 14th to 17th.
This is "unusually high activity", he told the Barents Observer.
The press service of the Northern Fleet informs that two tactical groups of navy ships are formed in the North Sea and they "will continue with planned combat training missions as they are crossing the sea."
Missile cruiser Marshal Ustinov, the large anti-submarine ship Severomorsk and the rescue tug SB-406 form the first group, while the second consists of multi-purpose logistic support vessel Elbrus, the rescue tug Nikolay Chiker and the frigate Admiral Gorskhov.
Related stories from around the North:
Canada: Between Militarization and Disarmament: Constructing Peace in the Arctic, Blog by Heather Exner-Pirot
Finland: Finnish ship strays into Russian territorial waters during exercise, Yle News

Iceland: Iceland & UK sign agreement to boost security, defence cooperation, Eye on the Arctic
Norway: Russian jets led mock attack on Arctic Norway radar, intel director says, The Independent Barents Observer

Russia: Russia deploys missile system in range of Norway's Arctic radars, CBC News
Sweden: Sweden wants to rebuild its "total defence" system, Radio Sweden
United States: Norad intercepts two Russian bombers over Beaufort Sea, CBC News