Finland's border guard stops investigation into airspace violations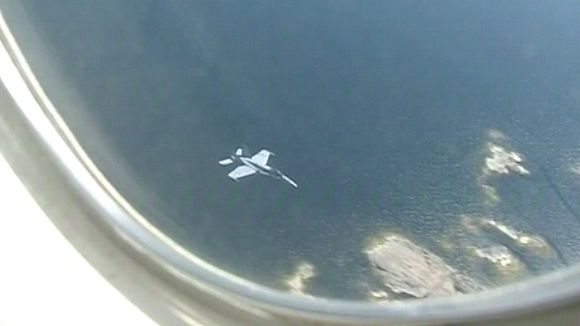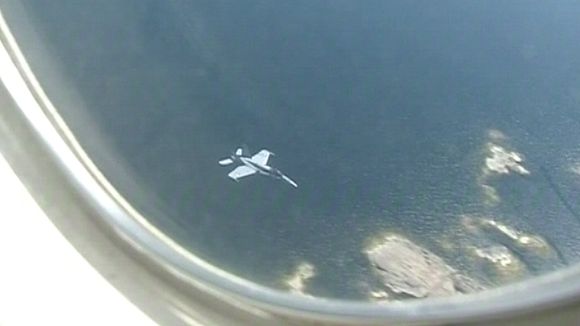 Border guard stops investigation into airspace violations.
Finland's Border Guard will not continue to investigate airspace violations by planes travelling from Russia on 20 May. In order to continue the probe the agency would need the identity of a suspect—but that information has been hard to find. Responsibility for contacting the Russian side rests with Finland's Ministry for Foreign Affairs.
The Finnish Border Guard has announced that it is suspending its investigation into an airspace violation that saw two planes travelling from Russia veer off course, and towards Finland, on 20 May. Finnish fighter jets were scrambled to meet the intruders, which entered Finnish airspace twice over the course of the evening.
The Border Guard says in its report that the most likely explanation for what it calls a 'probable' intrusion was careless navigation. The first flight was a Antonov An-26 plane that entered Finnish airspace at around 17:06 and remained there for three minutes. That plane ventured around a kilometre into Finnish territory.
The second plane was a Tupolev Tu-154, which arrived at 17:57 and was in Finnish airspace for six minutes, venturing 28 kilometres inside Finland. The Border Guard suggests that this plane may have ventured into Finland to avoid a thunderstorm.
Juho Vanhatalo, who heads up the investigation, told Yle that the Border Guard had not received any information on the suspects' names. That meant he had to recommend to the prosecutor that the preliminary investigation be stopped.
Responsibility for contacting Russia rests with the Foreign Ministry, but the ministry has been reluctant to comment on the case. The only public comment has been that the ministry has requested an explanation from the Russian side.
Related Links from around the Arctic:
Canada: Will Russia's actions in Ukraine affect relations in the Arctic Council?, Eye on the Arctic
Finland: Air incident concerns understandable but overblown says Finland's defence chief, Yle News
Norway:  Nordics rethink security after Ukraine crisis, Yle News
Sweden: Sweden providing jets to NATO, Radio Sweden
Russia:  Blog – Russia puts countries on edge in the Arctic, Cryopolitics
United States: Can an aggressive Russia remain U.S.'s nice Arctic neighbor?, APRN