Verizon to bring more competition to Alaska's communication industry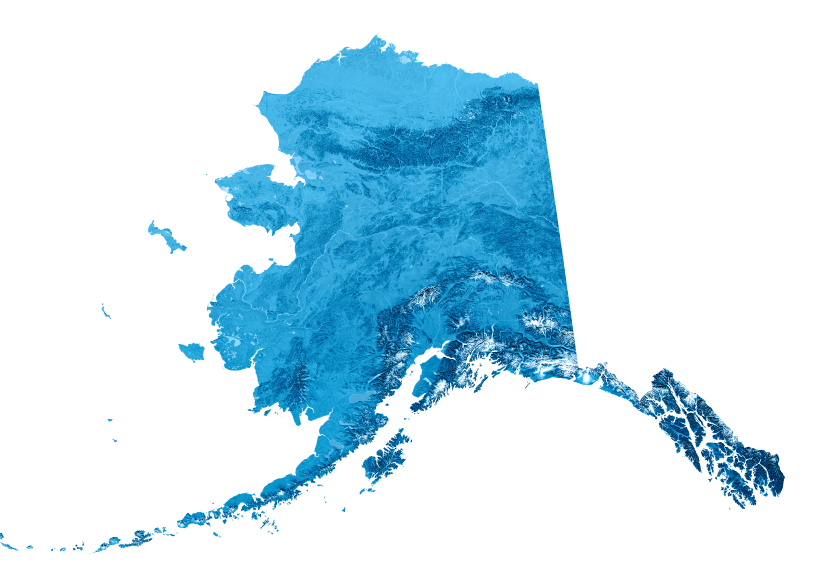 Verizon wireless, which touts itself as the nation's largest 4G LTE network with more than 103 million customers, is gearing up to offer voice service in Alaska beginning this fall.
The wireless carrier will serve Anchorage, the Matanuska-Susitna Borough region, Juneau and Fairbanks and has started searching for employees to staff its retail stores.
Verizon's rollout in the Alaska market marks a significant new rival in the Alaska telecom scene. For years, the primary carriers who have served the Last Frontier are national telecom giant AT&T, along with a couple of local providers.
Alaska's large size, lack of roads and low population base have traditionally yielded slower technological advances than experienced by the rest of the nation. Even in 2014, broadband service continues to elude many people who live in America's northernmost, westernmost state. Yet large strides have been made in recent years, and there's still talk of linking Alaskan communities to an international sub-sea super cable stretching through the Arctic, a project Verizon is paying attention to.
Verizon started offering data service, which allows devices to access the internet, in Alaska one year ago, and its forthcoming entry into the voice market could eat at the customer base for AT&T and locally-owned telecom giant General Communications, Inc.
According to Verizon spokesman Scott Charlston, after existing Verizon customers who either lived in or traveled to Alaska complained that the roaming network doesn't work well in the state, the company began to plan and evaluate its position here.
"We recognize Alaska is a competitive marketplace right now and we are very excited to enter the market beyond just the few data-only markets that we currently sell. We expect that we will do quite well up in Alaska," Charlston said.
"We take them seriously," David Morris, spokesperson for GCI, said of Verizon. "We are hiring about 50 … new customer service agents through various job fairs we have here, and we are beefing up our retail locations."
It's growth for an industry that has been steady in Alaska for years. In 2013, Alaska's telecom industry employed around 4,100 people each month, according to the Alaska Department of Labor. Most of that employee base — about 3,100 people — worked for Alaska Communication Systems, AT&T, GCI, and Verizon, combined. In 2000, monthly employment levels for major carriers totaled about 2,100, but the overall labor pool has reliably hovered around the 4,000 mark, fluctuating each month by only by a few hundred positions.
In anticipation of Verizon's arrival on the Alaska scene, ACS and GCI last year merged their wireless networks into the "Alaska Wireless Network," offering customers a more expansive statewide network. Despite the merger, the two companies continue to compete at the retail level and offering separate wireless plans.
In recent years GCI has worked to modernize and grow its statewide service, building capacity into western Alaska through a broadband expansion largely subsidized by the America Reinvestment and Recovery Act. While GCI is watching Verizon closely, the company doesn't see much interest from Verizon to have a comprehensive, statewide reach.
"We can see no desire on their part or on AT&T to expand much outside the road system and the main tourist corridors," Morris said, noting the road-based coverage areas are where the companies' customers have had to pay a significant amount of money to existing carriers for roaming charges.
Evolution of the state's communication infrastructure is thought to be a gateway to improved quality of life and economic development. Access to healthcare and education provides opportunities for Alaskans to stay healthy and develop interests and career opportunities. But without the capacity to quickly stream video, hold teleconferences or transmit large images like those generated by x-rays and other medical scans, such opportunities grind to halt, stuck in slow-speed purgatory.
GCI's Terra project, which has built more than 400 miles of terrestrial hybrid broadband — a combination of fiber-optic cable and microwave towers — in Southwest Alaska, connecting 65 communities, is now expanding to the north. The company is relying on that network to be bigger, faster and more reliable than satellite systems, a mainstay of life in rural Alaska that are prone to delays and weather disruptions.
"You are going to continue to see us invest in Alaska as a whole as opposed to tourist corridors," Morris said.
Broadband in the Arctic
GCI isn't the only telecommunications company looking to transform Alaska's rural communities. Toronto-based Arctic Fibre continues to promote the idea of a large, subsea cable connecting Asia to Western Europe, via a route that skirts Alaska and Canada, possibly as early as 2016.
Meanwhile, Alaska-based Quintillion Networks is in the process of securing landing points in Alaska's shoreline communities to connect to the large cable, which has the potential, it says, to create access to affordable, high speed broadband in the Arctic.
Quintillion is looking to create launching points in Prudhoe Bay, Barrow, Wainwright, Point Hope, Kotzebue, Nome and Shemya, and has spent the last month briefing many of those communities on the work that will be required to build the landing sites, according to Elizabeth Pierce, Quintillion Networks' CEO.
"We are on schedule to turn up service by year-end 2015," Pierce said, weather allowing.
Futaris, Inc., a subsidiary of Alaska Native Corporation Calista, announced itself as an investor in Quintillion Networks in January. Pierce has more recently said other equity investors will identify themselves soon, and that her company has first-year sales contracts in place in excess of $60 million.
Quintillion is also looking at obtaining capacity on a new fiber-optic cable between Prudhoe Bay and Fairbanks. That connection would allow other communications traffic from Alaska and the Lower 48 to connect with Arctic Fibre's subsea cable, connecting "Alaska to the global internet and…(linking) the East and West Coasts of the U.S.," Quintillion states on its website.
The possibility for additional opportunities resulting from such a project has caught Verizon's attention.
"We have had discussions with Quintillion to better understand our future options for delivering service to more of Alaska and also for providing redundancy in our network; which helps build a more reliable customer experience," said Demian Voiles, vice president for Verizon Wireless Alaska.
In the short term, Verizon is most focused on what's immediately ahead: voice and data service, and retail stores selling smart phones and other high-tech data gadgets — and only in the state's major metropolitan areas.
"That's not where we'll end. But it's where we are now," Charlston said.
Contact Jill Burke at jill(at)alaskadispatch.com
Related stories from around the Arctic:
Canada: Report suggests subsidies for internet, phone bills in Canada's North, CBC News
Norway: Norway plans broadband Internet in Arctic, The Associated Press
Greenland: Greenland seeks Canadian culprit for broken undersea telecom cable, CBC News
United States:  Alaska's North Slope may get blazing fast Internet access, Alaska Dispatch