Worst forest fire season in decades in Canada`s Northwest Territories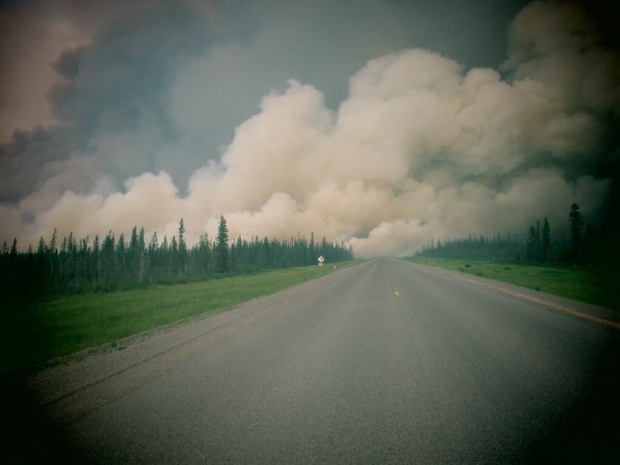 The wildfire season continues to get worse in Canada's Northwest Territories (NWT).
Already listed as the worst season for fires in memory, it's now estimated to be costing the territorial government a million dollars a day to fight the fires.
"What we are seeing in the Northwest Territories this year is an indicator of what to expect with climate change," says Mike Flannigan, a professor of Wildland Fire in the University of Alberta's renewable resources department. "Expect more fires, larger fires, more intense fires."
Two million hectares burn each year, double that of the 1970s
According to the Canadian interagency forest fire Centre ( CIFFC) there have been 31 new fires in the past 24 hours across Canada, over 2,500 so far this year and well over a million hectares burned to date, early in the season.
According to Flannigan, in recent years, about 8,000 fires burn about two million hectares of land each year in Canada — but he says, that's about double the annual average of just 40 years ago.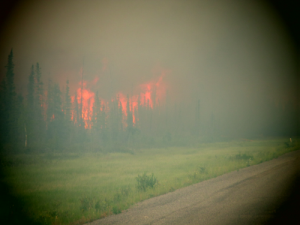 Canada's senior climatologist, Dave Phillips, says the southern NWT is experiencing the hottest driest summer in some 50 years.
The extremely hot dry weather in the interior and north of British Columbia is now contributing to the spread of a number of fires in that west coast province.
Phillips adds the kind of weather seen this year is what global warming modeling predicted for 40 years from now.
Although there are major fire concerns in the west and north, the prairies, especially Saskatchewan and Manitoba are still recovering from highly unusual major summer floods. Unusually heavy rainfall has caused abnormally high levels of flooding in several areas of Canada this year. Earlier, many parts of Quebec experienced flooding when heavy rain overcame storm sewers and caused rivers to overflow their banks.
In Canada's maritime provinces, many are still without power a week after tropical storm Arthur swept through uprooting trees, tearing roofs, and downing power lines.
Related stories from around the North:
Canada: Fires burn near Wrigley in Canada's Northwest Territories, CBC News
Russia: Smoke from Russian fires detected in Finland, Yle News
Sweden:  Fire out at mine in Arctic Sweden, Radio Sweden
United States:  Mysterious underground fire perplexes Alaska town, CBC News