Alaska's LNG project takes step forward with export license application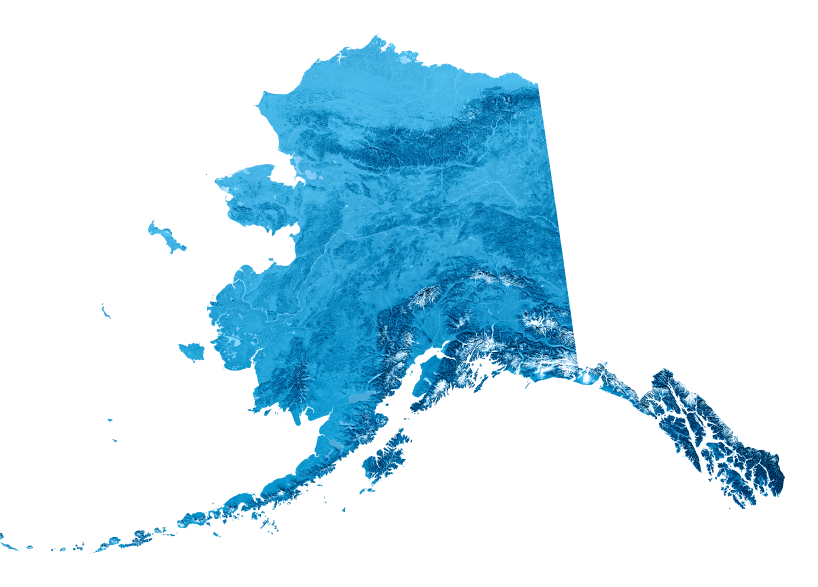 The Alaska gasline mega-project took a step forward on Friday with the state's major oil companies filing an application with the Department of Energy to export liquefied natural gas.
The 42-page application — supported by more than 150 pages of attachments — requests permission to export up to 20 million metric tons of LNG each year for three decades. That's equal to 2.5 billion cubic feet of natural gas daily, or about 10 times the amount currently used by Alaskans statewide on the coldest winter days.
If built, the $45 billion to $65 billion Alaska LNG project would be the largest of its kind, said the application.
3.5 billion cubic feet of natural gas
Plans call for tapping the North Slope's giant natural gas reserves and the construction of an 800-mile pipeline, as well as a gas treatment facility and a plant to super-chill the gas to a liquid in Nikiski on the Kenai Peninsula.
The project's total production would be 3.5 billion cubic feet of natural gas daily. But some of that gas would be siphoned off for instate use, with five off-take points available along the line. Also, some gas would be used to provide energy for the project, reducing what's available for export.
The application — filed by affiliates with the state's major oil producers, ExxonMobil, BP and ConocoPhillips — seeks export approval for countries with free-trade agreements with the U.S., as well as those without such agreements, opening up the possibility of sales in China and Japan.
The Alaska project's application — as well as plans to soon pre-file for approval from the Federal Energy Regulatory Commission — shows the companies are serious, said Larry Persily, federal coordinator for Alaska Natural Gas Transportation Projects.
"A lot of people weren't paying much attention to Alaska, but filing with the Department of Energy and saying they will file with FERC will cause people to take notice," he said.
Preliminary phase
The project's partners recently launched a preliminary engineering and design phase that could cost some $500 million and is expected to be completed in early 2016. Also participating in the project is the Alaska Gasline Development Corp., a state agency that expects to pay $50 million to $60 million during this phase, as well as pipeline builder TransCanada.
The export application is "a significant milestone for the Alaska LNG project and demonstrates continued progress toward developing Alaska's resources," said Steve Butt, senior project manager for ExxonMobil in a statement.
The state has pursued the construction of a trans-Alaska natural gas pipeline for decades. Various projects have failed to materialize, including the Yukon Pacific project that fizzled early last decade. That LNG project, which also called for an 800-mile pipeline, a liquefaction facility in southern Alaska and proposed shipments to Asia, "bears remarkable similarities" to the new project, the applicants said.
In that effort, Yukon Pacific, owned by transportation giant CSX Corp., had secured most of its needed permits and had preliminary orders from Asian gas buyers. But the state's major oil producers who own the rights to the gas had said the project would not pencil out, according to news accounts.
Long way from reality
At the time, the producers had joined forces and began looking at their own routes. Later, they focused on an overland gasline route through Canada and to the Lower 48, until 2011, when Gov. Sean Parnell announced the Lower 48 shale-boom had shifted Alaska's market back toward Asia. Supporters of a line again turned their attention across the Pacific Ocean.
That project was in play in 1988, when President Ronald Reagan issued a required finding that an LNG project from Alaska would not increase the price of domestic energy or affect the total energy supply in the U.S. because alternatives would be developed, the application said.
Because of the previous finding, another presidential finding is not needed today, the producers claim. Reagan's "presidential finding is valid and applicable to this project," they say in the application.
Whether or not a presidential finding is required, this latest project remains a long way from reality, with first production proposed for 2025 or 2026.
It could also face plenty of competition. Fifteen LNG projects are proposed for construction in British Columbia to export Canadian gas, though not all those will be built, said Persily.
And thanks to the shale gas boom in the Lower 48, more than 30 LNG projects in the U.S. have applied for their own export license. But only two of those propose shipment from the West Coast — from Oregon, said Persily. And only one of those Lower 48 projects is actually under construction: Cheniere Energy's Sabine Pass project in Louisiana. The rest await go-ahead from investors or FERC, Persily said.
Seeking expedited approval
The Alaska LNG application seeks expedited approval from the Department of Energy. It says Alaska should not be at the bottom of the list because it's a unique project that has nothing to do with Lower 48 markets, Persily said.
The Alaska LNG request contained another sign of progress. The companies said they have secured more than 200 acres in Nikiski, about half what they need for that part of the operation, said Persily.
The state, which owns a portion of North Slope gas through its royalty share, is not yet part of the export application, said Miles Baker, head of government affairs and external relations for the Alaska Gasline Development Corp. The state can be added later when it decides exactly how it will market its gas, he said.
In support of the filing, the companies included a study by NERA Economic Consulting that showed the project would have "unequivocally positive" economic impacts in Alaska and the United States, ExxonMobil said in a press release. It would create up to 15,000 jobs during construction and approximately 1,000 long-term jobs, according to the study.
Related stories from around the North:
Canada: Canada's Northwest Territories unveils ambitious energy plan, CBC News
Finland: Finland EU's third largest user of renewable energy, Yle News
Greenland: What's in store for Greenland's resource industry?, Eye on the Arctic
Iceland:  Blog – Eco-group questions Iceland oil, Irene Quaile, Deutsche Welle
Norway:  Norway's election result and the implications for the Lofoten Islands, Mia Bennett
Russia:  China-Russia gas deal creates Arctic winners and losers, Blog by Mia Bennett
Sweden:  Sweden shares top global energy ranking, Radio Sweden
United States:  Ex-commissioner calls for Alaska energy mega-projects analysis, and 'call bluff' on North Slope gasline, Alaska Dispatch