Prison for bomb threat on Norwegian plane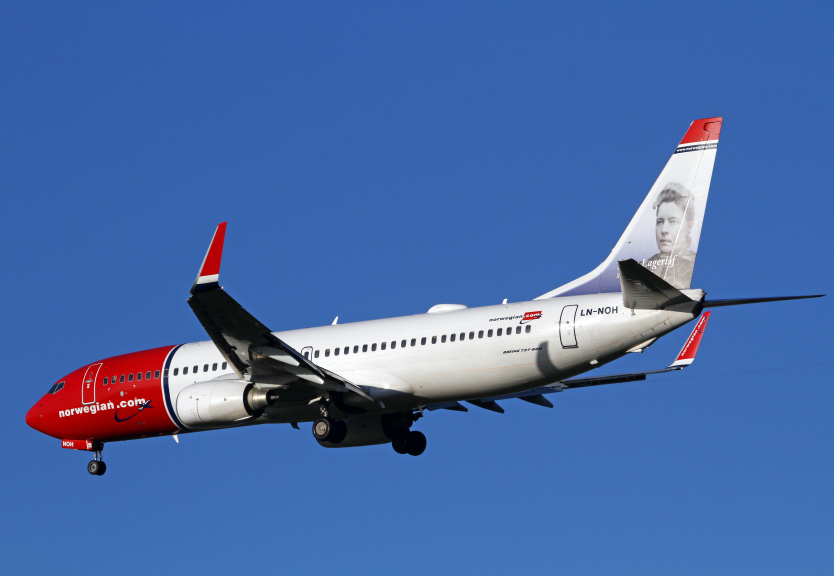 On Tuesday, the asylum-seeking man who made a bomb threat against a Norwegian airlines plane this spring, forcing the plane to make an emergency landing, was sentenced to 1.5 years prison for aviation sabotage.
The district court stated that the 48-year-old man, through his threat, "affected the pilots' work to such an extent that he endangered the safety of the passengers during the flight."
In addition to prison time, the man must pay over SEK 100,000 in damages to Norwegian. He is also forbidden to enter Sweden again until 2019.
The man came up with the idea to seek asylum in Sweden while he was at Kastrup airport in Copenhagen, because he felt that he was persecuted in Russia. He booked a flight to Oslo and had planned on making the bomb threat half way through the flight to force the plane to land in Sweden.
Already at boarding, several crew members noticed that the man was nervous, afraid and worried. He was sweating a lot.
At 11,000 meters in the air over Orust, north of Gothenburg, he told the crew that there was a bomb on the plane.
The plane landed 15 minutes later. But no bomb was found when police searched the plane.
The landing was done in half the normal time and the pilots did not have time to prepare for the landing before approach began. Also, the pilots did not have time to follow all safety routines.
This was not the first time the man has made a bomb threat on a passenger plane. In 1993 he and his wife hijacked a domestic Russian plane and forced it to fly to Arlanda, threatening to explode two hand grenades. He received 12 years in prison for that.
Related stories from around the North:
Canada: Two of Canada's northern airlines plan merger, CBC News
Finland:  Finnair descends into loss, Yle News
Greenland: Air Greenland nixes helicopter order , Eye on the Arctic
Iceland:  Porter Airlines signs deal with Icelandair, The Canadian Press
Norway: Charges after Norwegian plane threat, Radio Sweden
Russia:  Risks as Russian military planes fly under the radar near Sweden, Radio Sweden
Sweden:Developing quieter supersonic airliners in Sweden's Arctic, Radio Sweden
United States:World's largest blimp headed for Alaska, Alaska Dispatch