Swedish Biologists: "Turn forest fire area into nature reserve"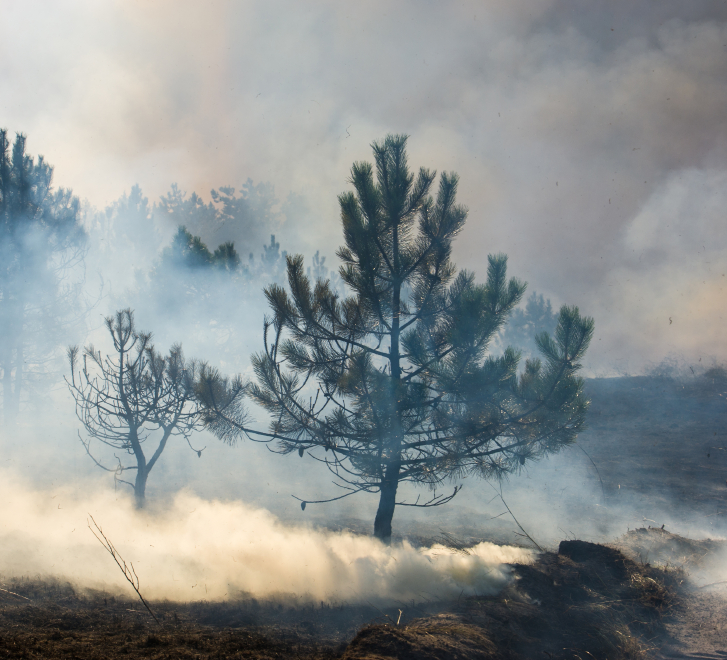 After Sweden's worst forest fire in modern times, a group of Sweden's leading biologists and ecologists say something positive could come out of the disaster.
The big forest fire that was raging in Västmanland in central Sweden this summer was a tragedy for many. One man died, scores of houses were destroyed and the damages of the forest amount to millions of kroner.
But some of Sweden's leading biologists and ecologists say something positive could come out of this disaster.
"It is the largest fire in Sweden in more than 100 years. And for biodiversity it is extremely important that we have burnt areas, because many species depend on fire itself and thousands of species that depend on dead trees. And dead trees are created in immense amounts after a fire," says Lena Gustafsson, professor in conservation biology at the Swedish University of Agricultural Sciences.
In the time before forests were managed, and humans got better at controlling fires, large forest fires would rage relatively frequently. Thankfully, it has become more rare in the modern day. But, now that a fire has burnt over 10,000 hectars, this can also be seen as an opportunity, says Gustafsson.
Good can come of leaving the area undisturbed, say experts
"What we are seeing here a fantastic opportunity to save a large area where natural processes can be permitted to act through free development. This is a unique opportunity!"
Writing in the daily Dagens Nyheter, Gustafsson and twenty other scientists, calling on the Minister for Environment to turn the area into a nature reserve.
"This would be a very large area in Västmanland where we would have free development without man's interference, and this is good for biodiversity, this is very beneficial to many species and – not the least – we as researchers need reference areas," says Gustafsson. "We know there is climate change going on and we need to study what happens in areas where there is no interference by man."
"We know that we may be judged as very insensitive to propose this, because there are many small forest owners and also large forest owners in the area and they have really suffered a lot from this terrible event in a human perspective," she says. "But we have to propose it now, because the forest owners will start to extract the burnt but still usable timber very very soon, so we have to propose this now, we cannot wait".
Related stories from around the North:
Canada: Worst forest fire season in decades in Canada`s Northwest Territories, Radio Canada International
Finland: Smoke from Russian fires detected in Finland, Yle News
Sweden: Forest fire rages on in central Sweden, Radio Sweden
United States:  Wildfires could threaten Arctic caribou herd's winter habitat, Alaska Dispatch