More than 100 new nukes in northern waters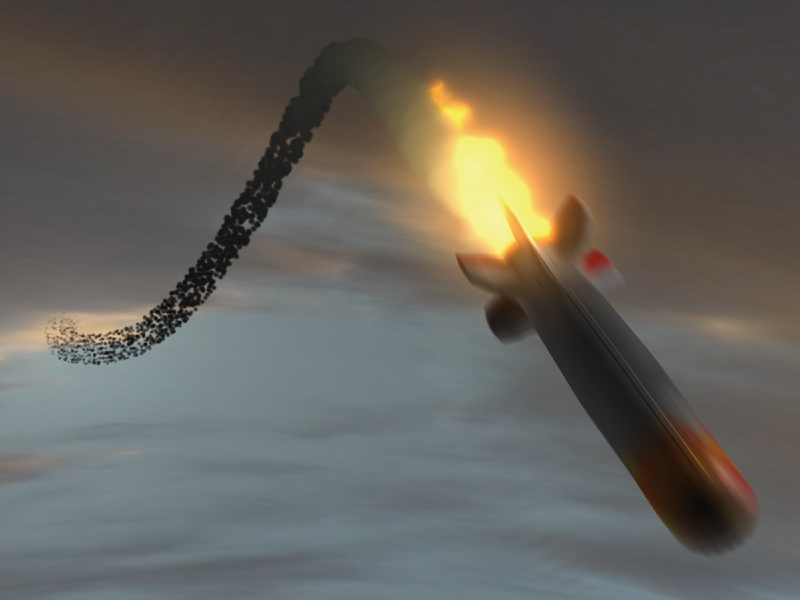 Latest data exchange on nuclear weapons held by Russia and the United States shows the first Post-Soviet increase in numbers of strategic warheads sailing the Barents- and White Sea.
The Bureau of Arms Control with the U.S. Department of State released the latest exchange of data under the New START treaty with Russia on October 1st.
Compared to October 1st 2013, Russia's number of both deployed nuclear warheads and deployed launchers has increased substantially. The number of deployed ICBMs (Intercontinental Ballistic Missiles), SLBMs (Submarine Launched Ballistic Missiles) and Heavy Bombers (Tu-95 and Tu-160) increased from 473 in the autumn 2013 to 528 this autumn.
The increase in deployed nuclear warheads was 243, from 1,400 a year ago to 1,643 today.
The numbers listed in the U.S. fact sheet do not specify where and which launchers that are the reason for the increase. But, as reported by BarentsObserver this spring, the Northern fleet's newest strategic missile submarine, the "Yury Dolgoruky", got its full set of Bulava missiles in June. The submarine can carry 16 missiles and each Bulava-missile can hold up to six warheads, making up for a total of 96 warheads on that single submarine.
It is, however, unlikely that "Yury Dolgoruky" has 16 missiles with full set of warheads. Normally a ballistic missile submarine carries one or more missiles without warheads, ready for test-launches like the one from the second new Borey-class submarine, the "Vladimir Monomakh" on September 10th, as reported by BarentsObserver.
Two submarines can hold 192 warheads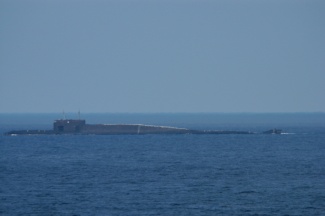 The blog-site Russian strategic nuclear forces, argues that it is most likely the two new Northern fleet submarines that make up for most of the increase in deployed strategic nuclear weapons in Russia over the last six months. Those two alone can hold 192 warheads, but since the increase, according to the official figures, is 131 since last information exchange in March, the two submarines are likely not fully loaded.
The third Borey-class submarine, the "Aleksandr Nevsky" is still test-sailing from the yard in Severodvinsk and is therefore not included to the Northern fleet. In total, Russia will get eight new Borey-class submarines.
Russia's other seabased launchers of ballistic missiles include six Delta-IVclass submarines. They are sailing for the Northern fleet with homeport in Gadzhievo on the Barents Sea coast of the Kola Peninsula northwest of Murmansk.
Tactical nuclear weapons are not included in the exchange of information under the NewSTART treaty and information about the amount of such warheads is uncertain.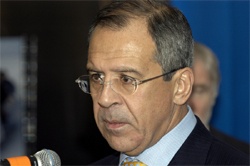 Lavrov: Investment is long-overdue
Interviewed by RT last week, Russian Foreign Minister Sergey Lavrov argues that the investment in military hardware is a long-overdue modernization and not a sign of a looming new arms race.
"I don't think we are on the verge of a new arms race. At least, Russia definitely won't be part of it. In our case, it's just that the time has come for us to modernize our nuclear and conventional arsenals," Lavrov said and continued:
"We have a long-term armament program, which takes into account our economic situation and, of course, the need to have efficient and modern defensive capabilities to protect our national interest."
Related stories from around the North:
Canada: Canadian Military explores sunken sailing ship in the Arctic, Radio Canada International
Finland: Authorities probe suspected violations of Finnish airspace, Yle News
Russia:  Hamburg & the Northern Sea Route, Blog by Mia Bennett
Sweden: Sweden's Greens rethink defence spending position after Russia's airspace violations, Radio Sweden
United States: Alaska military sites vulnerable to climate change, Alaska Dispatch