Italian hunter snared for fake bird calls in Northern Finland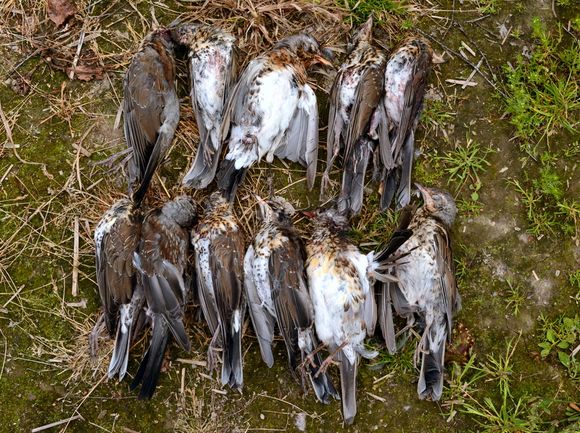 This past summer, Italian hunters were invited to Finland to hunt thrushes, a delicacy in southern Europe.
Now one over-enthusiastic hunter has fallen foul of the law for using unsportsmanlike methods to lure birds within shooting range.
An Italian man is suspected of using illegal methods to hunt wildfowl in north-eastern Finland.
An off-duty police officer who was out elk hunting heard unnaturally loud calls of fieldfares, a type of thrush, near a forest road in Taivalkoski, not far from the Kuusamo resort area in Koillismaa.
The policeman discovered an Italian in the woods with a loudspeaker system. He was playing recorded fieldfare sounds to attract real birds.
This method is illegal in Finland. The man was found to have shot not only fieldfares – which are fair game except during nesting season – but also redwings, another type of thrush that is a protected species.
The man's gun and equipment were confiscated. He is suspected of a range of hunting and wildlife protection violations.
Fieldfares are considered delicacies in Italy. In July, a group of Italian tourists were brought to Finland specifically to hunt the birds in Rautalammi, central Finland – where they are considered pests by strawberry farmers.
Related stories from around the North:
Canada: Dene elder refuses to pay fine for caribou hunt, CBC News
Finland: Northern Finland bear hunters legally exceed quota, Yle News
Sweden: Bear hunt quota worries reindeer herders in Sweden's Arctic, Radio Sweden
United States: Fuzzy math of Alaska subsistence: Too many people, not enough fish, game, Alaska Dispatch