International academics nominate Arctic Council for Nobel Peace Prize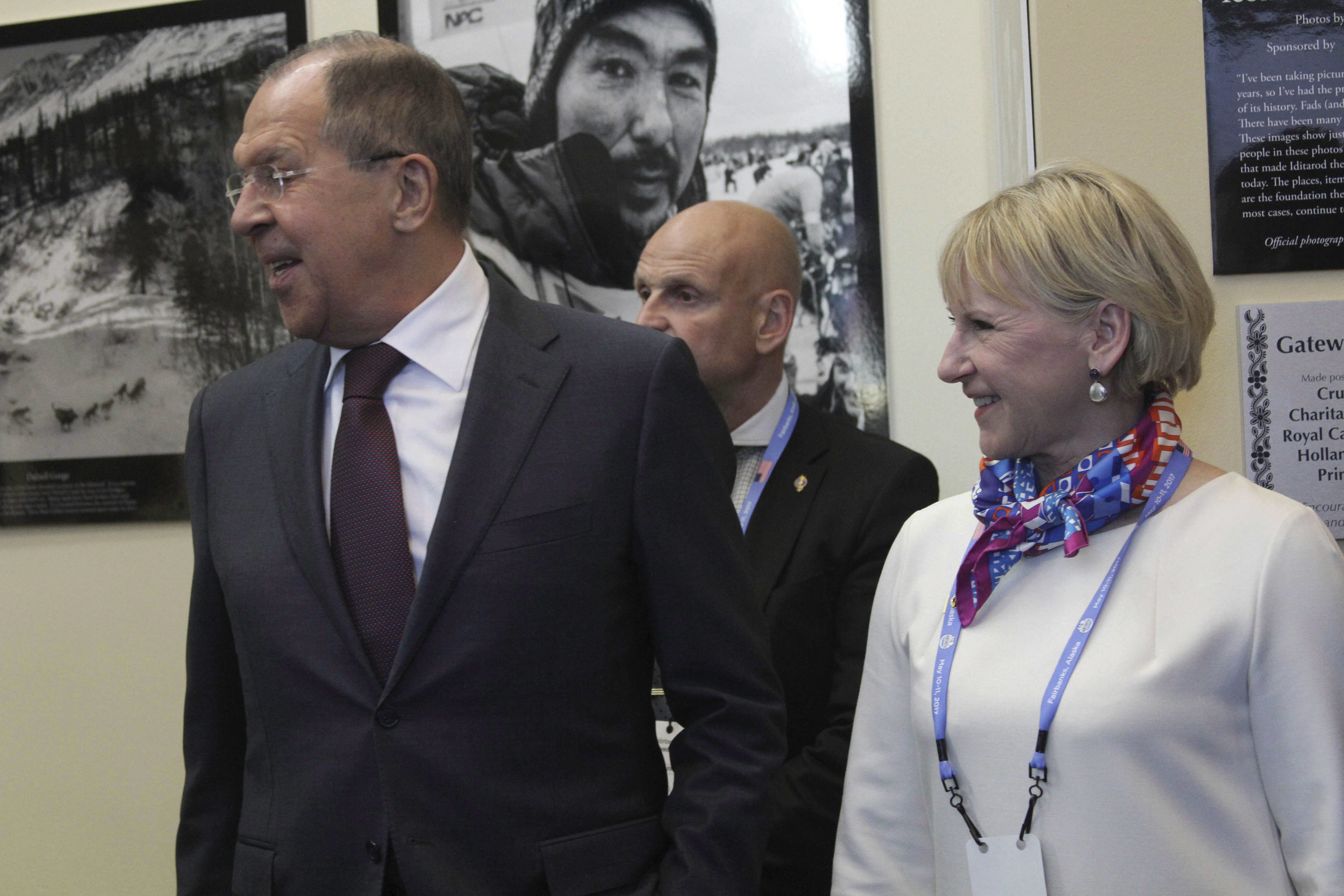 Calling it a "model for promoting fraternity between nations," a group of international academics has nominated the Arctic Council for the Nobel Peace Prize.
"In a time when facts have been challenged, diversity has been viewed with suspicion, and the value of international cooperation has been questioned, the Arctic Council has persevered in its work unabated," said the sixty signatories from over 20 different countries in their nomination letter submitted to the Norwegian Nobel Committee on Sunday.
"The Arctic region has always been a place where cooperation between and amongst groups was not only desirable, but in many cases necessary for survival. This philosophy has continued into the 21st century, where climate change, globalization, mass-scale utilization of resources, and narrow interpretations of geopolitics impose new challenges to the region.
"The Arctic Council is a model for promoting fraternity between nations, and a deserving recipient of Alfred Nobel's Peace Prize."
Bridging East-West tensions
Lassi Heininen, a professor of Arctic politics at Finland's University of Lapland and chair of the University of the Arctic Thematic Network on Geopolitics and Security – the group whose members signed the nomination letter- said the council's work flies under the radar when it comes to international diplomacy.
But as geopolitical tensions increase around the world due to diplomatic conflict between Russia and the West, tensions on the Korean Peninsula, international terrorism and wars in the Middle East, it's time for people to take notice, he said.
"In times like these, it's so important to remind the international community about the kind of cooperation that takes place in the Arctic Council," said Heininen in a telephone interview with Eye on the Arctic.
"(This cooperation) is not sensational, it's not the kind of thing that will dominate headlines, but it is so very, very important that people know about it, and that this kind of work is taking place. It's a success story for international cooperation."
Arctic Council Nomination Letter for the Nobel Peace Prize by Radio-Canada on Scribd
Canadian roots
The Arctic Council is a consensus based forum made up of the world's eight circumpolar nations and six Arctic Indigenous groups.
It was established in Canada in 1996, with the Ottawa Declaration, as a way to foster cooperation in the North. From the beginning, military issues have been excluded from the council's mandate to allow members to focus on sustainable development and environmental protection in the Arctic.
Arctic Council - Quick Facts
Year formed: 1996
Arctic Council Members: Canada, Denmark (Greenland), Finland, Iceland, Norway, Sweden, Russia, United States
Permanent Participants: Aleut International Association, Arctic Athabaskan Council, Gwich'in Council International, Inuit Circumpolar Council, Russian Association of Indigenous Peoples of the North, Saami Council
Current Chair:  Finland (2017-2019)
The nomination signatories says the forum's unique structure, as well as the Indigenous organizations being full, not token, partners is one of the reasons Russia and the West have been able to work together on everything from climate change to Arctic search and rescue even, during times when tensions elsewhere have been high.
Much of the work coming out of what the Arctic Council calls 'working groups,' – assemblies of experts put together to tackle specific themes or issues affecting the North, has helped inform international climate policy, including the Paris climate accord.
"Knowledge creation has become such an important part of the Arctic Council's work," Heininen said. "And not just knowledge from western science, but also Indigenous or traditional knowledge as well, which is so valuable.
"(The six Indigenous groups) also bring new perspectives and points of view. Their participation also makes it easier for the state representatives at the Arctic Council because we are no longer just talking about 'power' in terms of the state, you are also talking about power in terms of influence and what you know. And this exposure to Indigenous politics is exactly what the world needs. It's not based on hegemony or competition. It's knowledge that matters."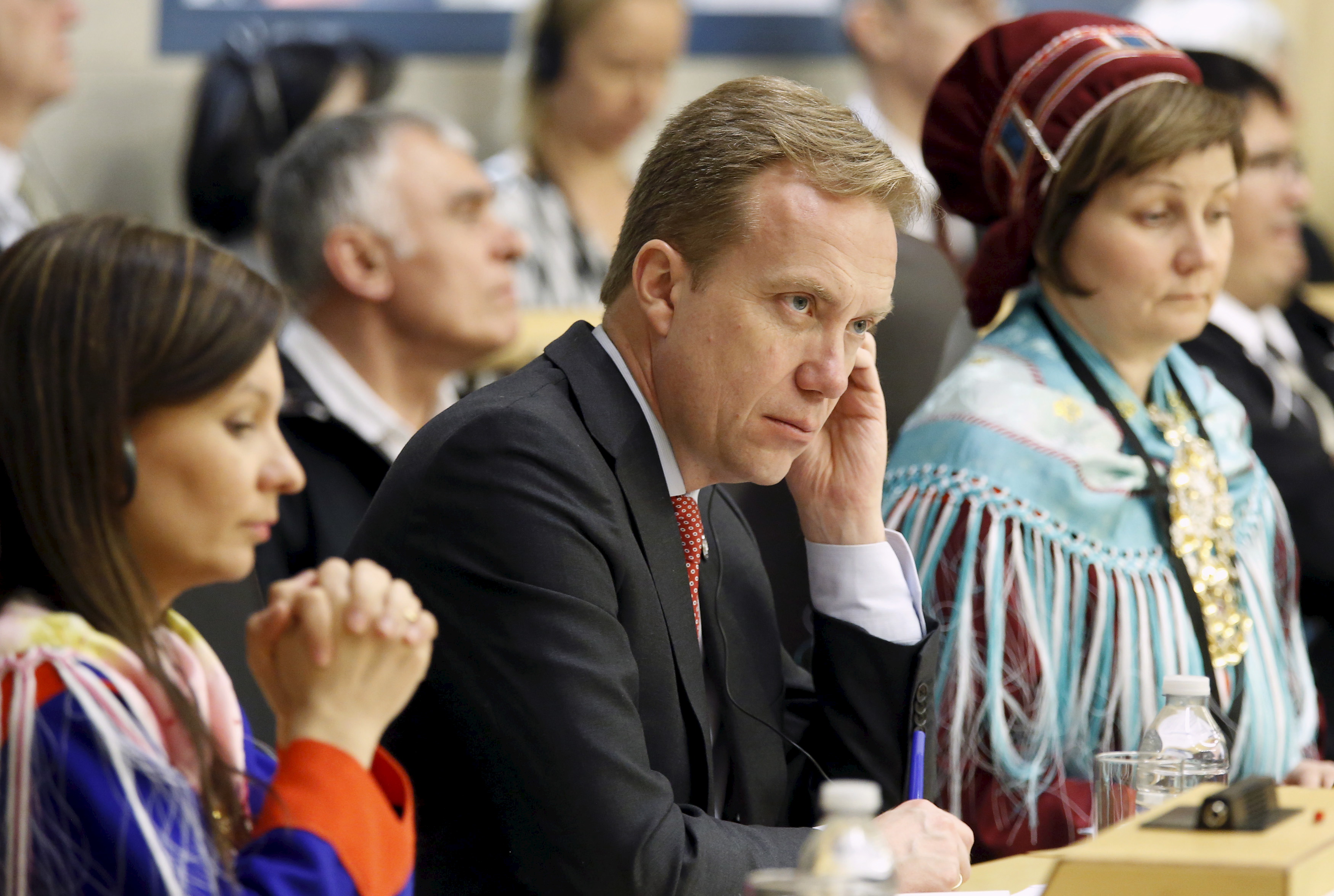 Other achievements highlighted by the signatories are the Arctic Council's 2011 Agreement on Cooperation on Aeronautical and Maritime Search and Rescue in the Arctic.
The legally binding accord outlines the responsibilities of the Arctic states in case of a disaster in their regions, something that led to further cooperation, including the 2015 Arctic Coast Guard Forum whose mandate is to work together and "to foster safe, secure, and environmentally responsible maritime activity in the Arctic."
At a time when relations between Russia and the West are strained elsewhere over Russia's annexation of Crimea and ensuing tit-for-tat sanctions, the nominators described these examples of cooperation as "remarkable", bringing "Arctic states together to address emergency maritime response and combined operations in the Arctic at a time when all other military and defense cooperation was suspended."
The nuts and bolts of the international award
Nominees for the Nobel Peace Prize can be put forward by people or organizations that fall into certain categories.
The Norwegian Nobel Committee does not reveal the final nominee list publicly, or its shortlist, for a 50-year period after the announcement of each year's winners.
The committee receives more than 200 different nominations on average for the award, with 376 candidates put forward in 2016 and 318 put forward in 2017.
Heininen says he's not sure about the Arctic Council's chances of having its name read out in 2018, but he hopes the nomination will help make the forum's work better known outside of the circumpolar world.
"There's a big salmon river in the European Arctic and we have a saying: It's worth trying to catch the salmon there even if you know you may not be successful ," Heininen said.
"I'm not saying the Arctic Council's structure can be instantly and successfully applied to other contexts or regions, but when it comes to international cooperation, the Arctic Council shows how, and what, is possible when inclusivity is put together with policy shaping, before you go to to policy making.
"That's what the Arctic Council did and it was brilliant.  It's something more people should know."
Write to Eilís Quinn at eilis.quinn(at)cbc.ca
Related stories from around the North:
Canada: Arctic Council's climate work continues with full U.S. participation, despite Paris pullout, says diplomat, Eye on the Arctic
Finland: Pollution, education and climate change resilience top agenda of Arctic Council meeting in Finland, Radio Canada International
Greenland: Asian States Admitted to Arctic Council, EU Forced to Wait, and Greenland Boycotts, Blog by Mia Bennett
Iceland: The Arctic Council at 20 – View from Iceland, Eye on the Arctic
Norway: Could we eventually see an Arctic Free Trade Zone?, The Independent Barents Observer
Russia: Arctic Council ministerial – View from Russia, Eye on the Arctic
Sweden:  Sweden wraps up Arctic Council chairmanship, Eye on the Arctic
United States: Arctic Council presents united front as Finland takes over from U.S., Eye on the Arctic