Pentagon: Climate change is national security risk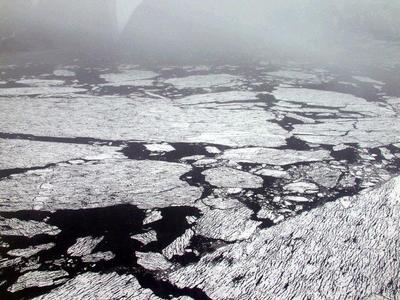 The U.S. Department of Defense has released a "Climate Change Adaptation Roadmap", detailing plans to combat both "immediate" and future national security risks due to climate change.
Defense Secretary Chuck Hagel released the report in Washington on Monday. In a statement he said that Climate change is a trend that will affect national security. The U.S. defense strategy refers to climate change as a "threat multiplier," because it has the potential to exacerbate many challenges, including infectious disease and terrorism. "We are already beginning to see some of these impacts," he added.
"Rising global temperatures, changing precipitation patterns, climbing sea levels and more extreme weather events will intensify the challenges of global instability, hunger, poverty, and conflict." "They will likely lead to food and water shortages, pandemic disease, disputes over refugees and resources, and destruction by natural disasters in regions across the globe."
Preparing for natural disasters
The armed forces may have to respond to more natural disasters as a consequence of climate change both in the US and abroad, the report says. Military officials are integrating climate change considerations into plans, operations and training.
"We are considering the impacts of climate change in our war games and defense planning scenarios, and are working with our combatant commands to address impacts in their areas of responsibility," Hagel said. "At home, we are studying the implications of increased demand for our National Guard in the aftermath of extreme weather events. We are also assessing impacts on our global operations – for instance, how climate change may factor into our rebalance to the Asia-Pacific."
Last year Hagel released the Defense Department's Arctic Strategy, which addresses the potential security implications of increased human activity in the Arctic, a consequence of rapidly melting sea ice. The opening of formerly frozen Arctic sea lanes will increase the need for the Department to monitor events, safeguard freedom of navigation, and ensure stability in this resource-rich area, the report reads.
Related stories from around the North:
Canada: Climate change adversely affecting Arctic wildlife, Radio Canada International
Finland: Finland's president calls for action at UN climate summit, Yle News
Greenland: Soot from Canadian wildfires may have increased Greenland ice melt, Radio Canada International
Russia:  Giant virus revived from ancient permafrost in Siberia, CBC News
Sweden: Sweden to present new climate change project at UN conference, Radio Sweden
United States: NASA projects tracking changes in Alaska's glaciers and Arctic atmosphere, Alaska Dispatch